Friends of Coal Ladies Auxiliary Works to Keep History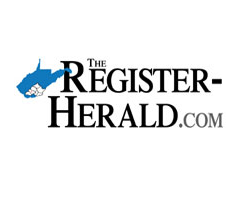 May 12, 2017 - For the last 10 years, the Friends of Coal Ladies Auxiliary (FOCLA) has been preserving coal heritage in West Virginia.


"Coal in the Classroom" (a certified lesson plan) has been taught to over 500 third graders in Raleigh, Fayette and Kanawha Counties. West Virginia's economy was built on coal. The history of coal and what it has meant to West Virginia is a historical lesson that needs to be handed down generation to generation.


Where does coal come from?


Where is it used?


What types of Coal are there?


What products are made from coal?


These questions are addressed and taught to third graders using the FOCLA patented booklet, "Let's Learn About Coal."


During the classes, Regina Fairchild dresses up like a typical coal miner. This allows the children to realize the cumbersome, heavy clothing a typical miner must wear every day including his hard hat, gloves, boots, light, and self rescuer. Julia Long ( a retired school teacher), Nancy Gentry (a retired school teacher), and Helga Gulley (a retired business lady) help the children with their wookbooks.


These booklets teach the four types of coal, the states where coal is mined, the equipment used in coal mining, the different types of mines, the two main uses for coal which are steel and electricity, the thousands of products made from coal and much more.


One of the classroom lessons is a movie about coal.


Several speakers including Perry McKinney, Greg Hasuka and Jaydee Fairchild tell the children about different uses of coal. The six weeks ends with an underground trip at the Exhibition Coal Mine.


The FOCLA feels that coal history must be preserved. Help support their ongoing efforts by going to their web site at friendsofcoalladies.com where you can purchase official "Friends of Coal" shirt, mug, blanket or any of our hundreds of other items. Play golf in their tournament May 20, 2017.


Come watch or participate in the talent contest in October. Call 304-255-1457 for information. The "Let's Learn About Coal" booklets are also for sale.