Letter to the Financial Times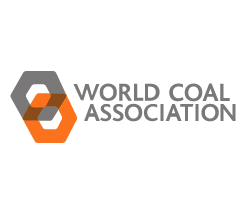 May 12, 2017 - Below is a letter to the Financial Times from Benjamin Sporton, Chief Executive of the World Coal Association.
Dear Editor,


RE: Britain rakes out the coals of a dying power source (April 22),


The UK is responsible for less than 3% of global energy demand and so is not indicative of the entire global energy system. While the country witnessed its first day without coal, it won't be the last, and I would caution anyone who sees last week's occurrence as an indication of trends worldwide. Generalizing the occurrence also ignores many trends that will influence the global coal demand over the coming years. For instance, the role of Southeast Asia is ignored. Even in Europe, while some countries are moving away from coal, it retains a critical position in others. A case in point is Germany, and parts of Eastern Europe.


Since the 1980s, coal consumption has grown by over 140% in Brazil, 425% in India and 514% in China. The economic and social progress made across these countries over the same period is well documented. China, in particular, has been a remarkable example of the role that affordable coal can play in improving access to energy and supporting economic development. Over the last three decades, according to World Bank estimates, 600 million people have been lifted out of poverty – almost all of those in China. Remove China from the mix and poverty levels in the rest of the world have barely improved. The link between access to affordable power from coal, economic growth and prosperity is clear. In China close to 99% of the population is connected to the grid.


Yes, last week Friday saw the first 24-hour coal free period since the industrial revolution when no coal burnt anywhere in Britain for electricity. Yet we must put this in context. This happened at a time when the weather was warmer and so demand was predictably lower.


Urbanizing and industrializing economies, however, will require the development of on-grid base-load electricity. Renewables are an intermittent source of electricity – the wind doesn't blow all the time, the sun doesn't shine 24 hours a day. Affordable, reliable and accessible electricity is the foundation of prosperity in the modern world.


Coal is also an essential raw material in the production of 70% of the world's steel and 90% of the world's cement.
Benjamin Sporton
Chief Executive
World Coal Association