After South Africa, Ukraine Turns to US to Get Coal Supplies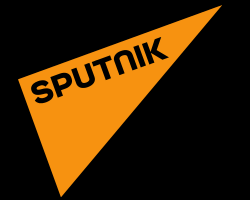 May 13, 2017 - Ukraine will discuss with US experts the possibility of coal imports from the United States soon, Energy Minister Igor Nasalik said Thursday, the day Ukraine had extended its energy emergency for another month.


"Most of the contracts we have [on coal imports] were signed with South Africa… Today, there are some coal deliverers from Russia's Kuzbass, well, but they are insignificant. Starting on [May] 22, a US expert group will arrive. We will discuss the possibility of coal supply from the United States," Nasalik said as broadcast by the 112 Ukraina channel.


In late January, a group of former participants of Ukraine's military operation in Donbas blocked traffic on several segments of freight rail lines running from the territories uncontrolled by Kiev. The blockade led to irregularities in supplies of anthracite coal from Donbas, leading to power shortages in Ukraine and prompting Kiev to declare an energy emergency.