Bigger Private Play in Indian Coal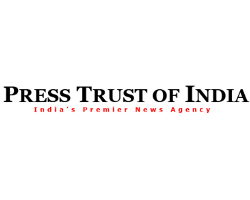 May 15, 2017 - The government is exploring the possibility of putting under the hammer around seven to eight more coal blocks for commercial mining by private players, taking the total number of mines to be auctioned to up to 12.


"So, we are examining the possibility of adding some more mines for commercial mining which are smaller, and some work has already happened on them. So the process can start faster and bring in more flexibility in availability of coal," coal and power minister Piyush Goyal, said. The minister was on a visit to Austria and the UK from May 10-13 to promote the Indian energy sector.


India is in the process of throwing open commercial mining to private companies for the first time in four decades, with the aim of shifting the world's third-biggest importer towards self-sufficiency.


"That could be about 7-8 mines which are smaller in number. So, in total, four large mines and 7-8 small mines would be auctioned," the minister said.


The government had earlier said that opening up of commercial coal mining to private companies will bring in competition in the coal sector and reduce power tariff.


The Centre had said it wanted to convey to potential investors that sustainable and efficient mining, not revenue maximisation, is the idea behind commercial mine auction.


According to the Coal Mines Special Provision Act of 2015, the government can open up commercial coal mining for private players.


A group of secretaries had earlier suggested that the government should create competition for Coal India by opening up commercial coal mining.



Energy Access


India has climbed up to the twenty-sixth position in World Bank's electricity accessibility ranking in the current year from the 99th spot in 2014, Goyal said. "Our ranking has improved to 26 position from 99," he said.


The minister also exuded confidence that by 2019, three years ahead of its original schedule, the government would able to take power to every household.


He said that the government was closely working with the states to see that electricity was made available on tap.


"A person should be able to apply for electricity connection. If there is infrastructure available... get it in 24 hours. If an infrastructure needs to be created he should get in less than one week," the minister said.