Old King Coal Festival Honors Coal Miners During Memorial Service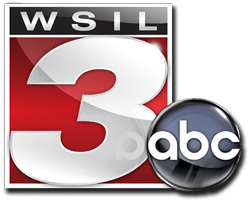 By Evie Allen


May 16, 2017 - Saturday, the beautiful weather brought a lot of people and excitement to West Frankfort, IL.


The Old King Coal Festival kicked off Thursday, but on Saturday morning the community came together to honor coal miners past and present.


Every year, the Old King Coal Festival brings thousands to celebrate West Frankfort's coal mining legacy, a tradition that started in 1941 with a grand parade downtown.


"The whole reason that West Frankfort had a coal festival was because Franklin County and the city of West Frankfort actually had many coal mines working in the early 1940's," said Festival Publicity Director Marcia Raubach.


Raubach said at one time, there were nine active mines within in the city limits.


Each year, the festival takes time to honor coal miners during a memorial ceremony. This year, Franklin County Circuit Clerk Jim Muir hosted the event.


"I grew up in a coal mining family," he said. "I worked as a coal miner myself, and I don't think it matters to me what job I have. I'll never be too far removed from that coal mining mentality."


State legislators, Dave Severn, Dale Fowler and Mike Bost all shared comments in support. It was also a time to remember the lives that were lost when the Orient Number 2 mine explosion.


"With the big explosion in 1951 here, we lost 119 miners. It's one of the big reasons we want to keep the festival going," Raubach said.


This year's theme is "I Love Coal," and leaders said the festival is in honor of those miners and a way to keep coal alive.


Muir said their death brought about new laws to help save lives, something he hopes people take a moment to remember during the festival.


The Old King Coal Festival will run till late Saturday evening with free entertainment. Sunday is family day. Rides will open at 1 p.m. and go till 5 p.m.