Federal Grant Awarded to Assist Economic Development at Former Mine Sites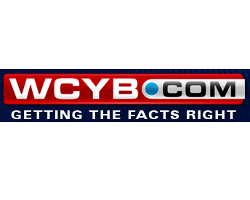 By Olivia Bailey


May 16, 2017 - New federal money coming to Virginia will help restore some abandoned coal mining sites in the region. This money is designated not just for clean up, but to boost economic development and job growth.


We obtained a list, showing there are thousands of abandoned mine sites across Virginia, including one in Wise County's Dry Fork area. A 1977 law requires the Virginia Department of Mines, Minerals, and Energy (DMME) to work to restore them.


"If things are done right, in today's standards, you won't even notice that a place has been coal mined," public relations manager Tarah Kesterson said.


To supplement its budget, the DMME receives grant money to work to restore sites that were abandoned prior to that law. Most of the money comes from the Office of Surface Mining through taxes collected on the coal industry. Mostly, those funds are earmarked and prioritized based on environmental concerns and public safety.


"We have a list of what's most important. Obviously, we don't have enough money to reclaim all the abandoned mine land hazards in Virginia with our general program, so we make sure we get the ones that matter most first," Kesterson said.


A newly-awarded federal grant for the Power Plus Pilot Program will open up more opportunities for several old sites that may not have taken precedence before. Virginia is one of three states designated to each get $10 million grants.


"Due to the loss of jobs because of coal reduction in the production of coal, what this will do will set up economic development on these AML sites that we historically haven't had the money to dedicate to these sites," DMME Deputy Director Butch Lambert said.


The focus of the money will be bringing jobs back to the region through economic development and tourism.


Lambert said, "Looking at what's happened in other states, they have used those for industrial development sites. They have had some botanical gardens developed, some agricultural developed. We'll be looking for some kinds of those same projects here."


DMME is currently in the process of setting up a regional committee to zero in on potential projects.