Blair Athol Coal Mine to Reopen, Bringing 600 Jobs to Central Queensland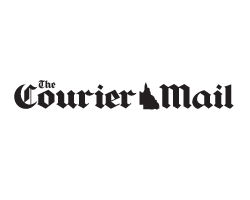 By Anthony Templeton
May 16, 2017 - Queensland's oldest open-cut mine is set to reopen next month — creating up to 600 jobs in central Queensland — after its transfer was given final approval.


Junior miner TerraCom announced to the ASX today its wholly owned subsidiary Orion Mining was now the mining title holder for Blair Athol coalmine, and would recommence operations in June.


TerraCom purchased the mine, near Clermont, for just $1, but the deal includes $79.6 million from the mine's previous owners, Blair Athol Joint Venture, to be held in a government-controlled trust fund to help rehabilitate the site.


The company says recommencing operations at Blair Athol would create 150 direct positions at the mine and a further 450 indirect jobs.


TerraCom board member and former Brisbane lord mayor Jim Soorley said the mine's reopening would provide a huge boost to the region's economy, and Queensland's state coffers.


"The completion of transfer of the Blair Athol mining lease is not only great news for TerraCom, but is great news for the community of Clermont and the state of Queensland, with up to $80 million in taxes and royalties to flow from the reopened mine operation and with the recommencement of rehabilitation activities," he said.


TerraCom said it could "very quickly" ramp up production to two million tonnes a year, and planned to export $1.2 billion of coal from the Blair Athol mine over the next seven years – based on current prices.


The company also has an operational coalmine in Mongolia.


"With these two assets performing according to plan in the current market should see TerraCom deliver strong profits which will be directed towards servicing and reducing the Company's debt," Mr Soorley said.


The Queensland Department of Natural Resources approved the completion of the mining lease transfer.


TerraCom has previously stated it would move its headquarters to Clermont when the mine recommences operations.