Murray Energy Defamation Suit Against HBO, John Oliver Moves to Federal Court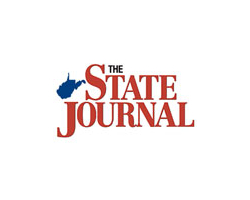 By Linda Harris
July 6, 2017 - Murray Energy CEO Robert Murray's defamation suit against HBO's "Last Week Tonight" and its host John Oliver has moved to federal court.
HBO filed the removal petition June 30 in U.S. District Court in Wheeling, West Virginia just over a week after the original complaint was filed in Marshall County. It came two days after Murray petitioned for a temporary restraining order halting all replays of the June 18 segment on him as well as a gag order barring anyone involved in the case from discussing it publicly. A hearing on the proposed temporary restraining order and gag order remained on Marshall Circuit Judge Jeffrey Cramer's docket for July 5.
In addition to HBO and Oliver, the suit also names Partially Important Productions LLC; Time Warner, owner of HBO; and Senior News Producer Charles Wilson.

Murray had complained he was defamed and his privacy was invaded. He claims Oliver intentionally caused him emotional distress in what he insists was a "meticulously planned attempt to assassinate (his) character and reputation."
He said the show portrayed him as "someone who 'looks like geriatric Dr. Evil,'" suggesting he and Murray Energy "appear to be on the same side as black lung" and their position regarding a coal dust regulation "was the equivalent of rooting for bees to kill a child."
Murray said he suffers from a terminal lung disease that has worsened as fallout to the episode built. Murray claims Oliver and his staff ignored information Murray sent them that he says proves the 2007 Crandall Canyon mine disaster — which claimed the lives of six miners and three rescue workers — was caused by an earthquake rather than his company's mining practices.
Murray accused Oliver of trying to boost ratings, line his pockets "and advance the show's anti-coal agenda" at Murray's expense.
In his petition for a temporary restraining order and gag order, Murray said he, his employees and family "have been inundated with an onslaught of threats, harassment and intimidation by people that are simply following (Oliver's) lead as they view and review the defamatory statements."
He said the initial broadcast was viewed more than 6.1 million times on YouTube and more than 1.5 million times on Facebook, receiving over 32,000 "likes." Murray also said his company was bombarded with more than 30,000 spam messages in a 20-minute window in a bid to crash its website. He claims a third cyber attack forced Murray Energy to take its website down to implement new, increased security measures.
Murray said the show's fan base besieged his company with email messages saying "eat ****, Bob." On the show a staff member had dressed in a squirrel costume to deliver that same message to a likeness of Murray, he said.
Murray claims the company's switchboard also was bombarded by callers telling employees among other things, they were "worthless," referring to him as "a lying piece of ***" and "one of the most heartless people alive to watch so many of his employees die." He claims his son's life was threatened by a caller who was able to obtain his cellphone number.
"Threats of physical harm and property damage have only increased since the complaint was filed," the suit stated, adding, "When (Murray) filed the complaint, they did not appreciate the extent of the destructive aftermath" of the broadcast.
Murray, his employees and family "have been inundated with an onslaught of threats, harassment and intimidation by people that are simply following (Oliver's) lead as they view and review the defamatory statements," the petition alleged.
Murray said lawyers for Oliver and HBO refused to pull the footage and insists court intervention is needed to protect the juror pool from bias.
"The public has an interest in seeing that important topics are discussed truthfully and with civility," the petition suggests. "Defendant's publication does neither. And re-publication ... will certainly add nothing to the debate."
The suit and petition for court intervention currently lists Murray Energy as well as his Marshall County, Marion County, Monongalia County, Harrison County and Ohio County coal companies as plaintiffs.
In a statement cited by the Washington Post, HBO said it had not yet seen the complaint. "We have confidence in the staff of Last Week Tonight and do not believe anything in the show this week violated Mr. Murray's or Murray Energy's rights," HBO said in the statement.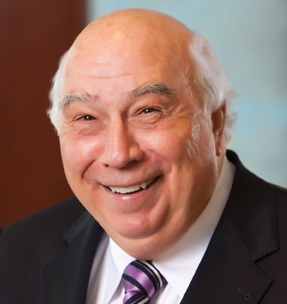 Bob Murray