Ohio Senator Sherrod Brown Helping with Mine Workers' Pensions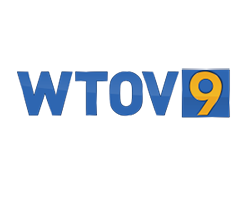 By David Singer
July 6, 2017 - Ohio State Senator Sherrod Brown was back in the region on Wednesday to continue his push to help retired mine workers.
After a successful campaign to win back their healthcare benefits, the democratic Senator met with former coal miners in Martins Ferry to push a bill to restore their pensions.
Brown says it's what democracy looks like in action: United Mine Workers showing up for years on the doorsteps of D.C. to fight for their healthcare -- and won in May. Next is their pensions.
"They spoke out, and they wouldn't give up, and a lot of them wore their mining shirts, and they were there at the hottest day of the year at a rally in August or July, and then the coldest day of the year in a rally in February when were just freezing," Brown said. "They are tough, and they won because they didn't give up."
In May, nearly 22,000 mine workers across the nation were assured they would have continuing healthcare coverage after the various coal companies they worked for reneged on promises to provide benefits through retirement. A spending bill came through that shored up cash for their benefits. But it was a long fight.
"For five years, we went to D.C., and since this past February, we went four times. And we've been successful because the mine workers, our group of people just got bigger and bigger. Our presence there meant a lot. We don't quit," said Tom Kacsmar, Union Township.
Brown is counting on that sustained energy once again for a potential years-long lobbying effort to restore mine workers' government-promised pensions. Receiving a safety lamp miners used underground in the 1960s from Kascmar, Brown says he's going to do everything he can to get keep miners from getting thrown in the dark.
"What people forget in Congress is that back with Harry Truman in the 1940s, there was a commitment made to these mine workers, to the UMW and mine workers individually, that they in fact would have this guaranteed," Brown said.
The success with miners' healthcare is partly because of bipartisanship. There's hope that will continue for pensions.
"Our other Senator, Senator (Rob) Portman's been very good on the healthcare-pension thing and he still is," Kacsmar said.
Bipartisanship also in play with the ongoing Obamacare repeal effort -- even if one of those involved won't be in D.C.
"Governor Kasich and I -- he a Republican, I'm a Democrat -- are working together in this to protect this because we know this means everything to our state," Brown said.
With billions of Medicaid dollars proposed to be cut, Brown said the fight for mine worker pensions and healthcare for all Americans resumes Monday with the new congressional session.