Marshall County, West Virginia Miner Takes UMWA International Position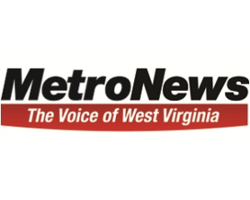 July 6, 2017 - A Marshall County native was sworn in Wednesday as the next secretary-treasurer of United Mine Workers of America International.
Levi Allen of Moundsville, began coal mining in 2007, working at the now-Marshall County mine as a general inside laborer. After working as a beltman, he earned his electrician's card and began working as a mechanic and electrician at the site.
Allen, 36, was also active in Local Union 1638, becoming the recording secretary in 2010. He was elected to the Mine Committee in 2012 and as local union president in 2014.
"Levi is exceptionally qualified to be the UMWA's Secretary-Treasurer," UMWA International President Cecil Roberts said in a statement. "He is very intelligent and is a fast learner. His time in leadership roles at his local union gave him a strong grounding in how to deal with the day-to-day issues our members face on the job.
Allen replaced Robert Scaramozzino.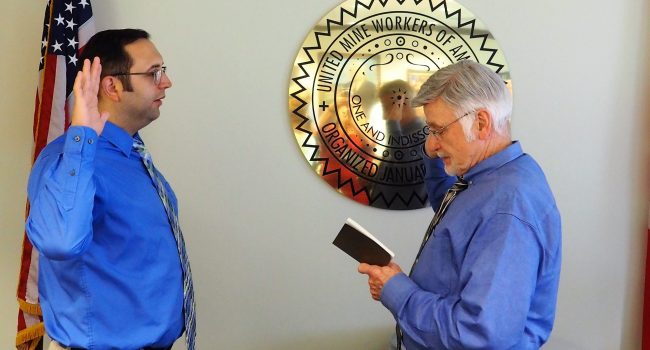 Levi Allen (left) is sworn in by UMWA International President Cecil Roberts as the union's international secretary treasurer.