Coal CEO Admits That Clean Coal is a Myth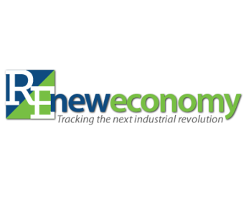 By Joe Romm
July 7, 2017 - While President Donald Trump continues to tout "clean" coal, coal baron Robert Murray says it's just a fantasy.
"Carbon capture and sequestration does not work. It's a pseudonym for 'no coal,'" the CEO of Murray Energy, the country's largest privately held coal-mining company, told E&E News.
Carbon capture and sequestration (CCS), also called carbon capture and storage, is the process of trapping carbon dioxide from a power plant (during or after burning a hydrocarbon like coal) and then storing it permanently, usually underground.
It's a technically challenging and expensive process?—?especially problematic in an era of cheap natural gas and renewable energy. Mississippi pulled the plug on one of the country's biggest CCS efforts last month after the company spent billions on trying, and failing, to make it work.
While many clean energy analysts (including me) have long been dubious of CCS for economic, environmental, and practical reasons, the coal industry has touted "clean coal" as the long-term savior of the industry in a carbon-constrained world.
That's why it's so stunning a top coal CEO like Murray would now say that clean coal isn't a real thing.
"It is neither practical nor economic, carbon capture and sequestration," he said last week. "It is just cover for the politicians, both Republicans and Democrats that say, 'Look what I did for coal,' knowing all the time that it doesn't help coal at all."