Westmoreland Coal Company Announces Additional Coal Sales at Kemmerer, Wyoming in 2018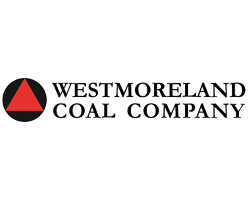 July 11, 2017 - Westmoreland Coal Company today announced that it has amended an agreement with PacifiCorp to sell approximately 1 million additional tons of coal during 2018 than previously expected. The additional sales are the result of PacifiCorp's plan to extend its Naughton Unit 3 operations in Wyoming through the end of 2018.
"We are pleased to have the benefit of Naughton 3 running an additional year," said Kevin Paprzycki, Westmoreland's Chief Executive Officer. "We enjoy a strong relationship with PacifiCorp and are pleased that our collaborative effort yielded a positive result for both of us and the Kemmerer, Wyoming community."
Westmoreland serves PacifiCorp through its Kemmerer mine, part of its affiliate Westmoreland Resource Partners, LP.
Westmoreland Coal Company is the oldest independent coal company in the United States. Westmoreland's coal operations include surface coal mines in the United States and Canada, underground coal mines in Ohio and New Mexico, a char production facility, and a 50% interest in an activated carbon plant. Westmoreland also owns the general partner of and a majority interest in Westmoreland Resource Partners, LP, a publicly-traded coal master limited partnership (NYSE:WMLP). Its power operations include ownership of the two-unit ROVA coal-fired power plant in North Carolina.
Westmoreland Resource Partners, LP is a low-cost producer of high-value thermal coal. It markets its coal primarily to large electric utilities with coal-fired, base-load scrubbed power plants under long-term coal sales contracts.