David B. Akers, A True Advocate for Coal, Passes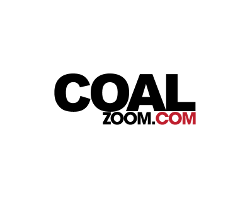 July 12, 2017 - David B. Akers of Chesapeake, Ohio and formerly of North Matewan, WV born on July 23, 1948, in Matewan, WV a son of the late Herbert Akers Sr. and Betty Hendricks Akers, departed this life surrounded by his beloved family on Saturday morning July 8, 2017, while a patient in the Cabell Huntington Hospital of Huntington, WV. David was 68 years old. In addition to his parents those that precede David in death include a half brother Herbert B. Akers Jr., nephews Herbert Young and Randy Akers Jr. and a great nephew Pierson Akers.
David was a veteran of the United States Marine Corps having served two tours of duty in Vietnam which led to David's life long work in which he was passionate with various veteran's groups. When David returned home after his service he worked as a postal employee for a few years, finally joining his family's business, Akers Supply Inc. and Akers Magnetite where he worked until his retirement.
David's love for his community manifested itself in the time and consideration he took within numerous organizations and which led him to be president of the Tug Valley Chamber of Commerce for seven years and he served 25 years on the transportation committee with the Board of Directors of the Chamber. David also worked diligently with the King Coal Highway Authority to help build highways in southern WV.
Although, rough on the exterior with a deep scruffy voice David at times could come across as somewhat intimidating however he was a gentle natured individual who would do anything within his ability to help anyone in need. David was indeed bold and stood by his convictions of what he felt was right and within reason. His service to his community and country did not end after his tenure in the Marines but continued, as stated by David "once a Marine always a Marine."
David is survived by his long-time girl friend Vicki Thompson and her two children, Marissa Clark and her husband Corey and James David Thompson, brothers Danny Akers and his wife Chestine, Randy Akers and his wife Ginger, sisters Carol Harris and Barbara Young, and a special nephew Grayson Harris.
David also leaves many nieces, nephews, great nieces, great nephews, cousins and friends to mourn his passing.
In respectfully honoring David's request he will be cremated however a memorial service honoring the life of David will be conducted on Saturday July 15, 2017, beginning at 1:00 p.m., in the Chambers Funeral Services' chapel with Revs. John McSweaney and John Brock presiding military rites will then be observed immediately following the memorial service at the home of his sister Barbara Young. David's burial will be in the Adkins Cemetery at a later date.
The family will begin receiving friends on Saturday July 15, 2017 at 11:00 a.m.
In lieu of flowers memorial contributions may be made in David's memory to the Matewan United Methodist Church PO Box 96 Matewan, WV 25678, or The Disabled American Veterans Chapter #141 Belfry, KY 42 Bias Road Delbarton, WV 25670 or any other veterans organization.
Arrangements are under the direction of Chambers Funeral Services, Inc., of Matewan, W.Va.
SERVICES
Memorial Service
Saturday, July 15, 2017
1:00 PM
Chambers Funeral Services
Rt. 49 Hatfield Bottom
Matewan, West Virginia 25678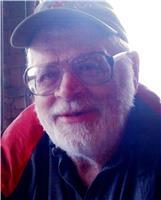 David Akers