IEA Warns on Supply as Energy Investment Falls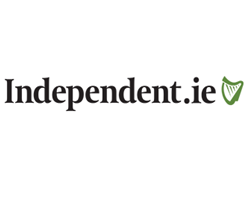 By Paul Melia
July 12, 2017 - Global energy investment has fallen for the second year in a row as both governments and the private sector ramp up spending on energy efficiency and electricity networks.
The International Energy Agency (IEA) said that some $1.7 trillion (€1.5 trillion) was invested last year, or 2.2pc of global GDP, but this represented a fall of 12pc, with spending in the electricity sector exceeding the combined spend on oil, gas and coal supply.
The IEA said that even with a focus on achieving ambitious climate targets, spending on fossil fuels would have to rise from its current slump to ensure security of supply.
This is because even with "optimistic assumptions" about the impact of new technologies and ambitious climate policies, key sectors, including transport and industry, will rely heavily on oil, gas and coal for the foreseeable future.
"Our analysis shows that smart investment decisions are more critical than ever for maintaining energy security and meeting environmental goals," IEA executive director Dr Fatih Birol said.
"Even with ambitious climate-mitigation goals, current investment activity in oil and gas will have to rise.
"The good news is that in spite of low energy prices, energy-efficiency spending is rising, thanks to strong government policies in key markets."
The annual 'World Energy Investment' report says that for the first time the electricity sector edged ahead of oil and gas to become the largest recipient of investment.
While carbon emissions have stagnated in 2016 for the third year in a row, investment in clean-electricity generation is not keeping pace with the growth of demand.
"Investment in new, low- carbon generation needs to increase just to keep pace with growth in electricity demand growth, and there is considerable scope for more clean-energy innovation spending by governments and, in particular, by the private sector," the IEA said.
The report also noted that a 30pc fall in jobs in US oil and gas from a peak in 2014 was accompanied by "only a marginal decrease in production".
The world's largest energy investor, China, saw a 25pc drop in coal-fired investment and is "increasingly driven" by clean electricity generation.
The US saw a sharp decline in oil and gas investment, while the fastest-growing energy investment market was India, with spending up 7pc due to a strong government push to modernize and expand the power sector.