Don Blankenship Considers US Senate Campaign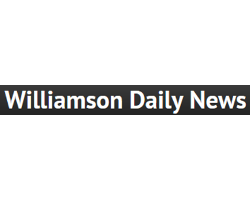 July 14, 2017 - Former Massey Energy CEO Don Blankenship confirmed Thursday that he was considering a campaign for U.S. Senate.
"Like many Americans, I am aware that our country is in trouble," Blankenship said in an email to The Herald-Dispatch. "While I have not made a decision, this has led me to consider running for US Senate from West Virginia. The real change Americans want and need is an honest government that represents them. West Virginians do not have either in West Virginia Senator Joe Manchin."
In addition to Blankenship's possible run, U.S. Rep. Evan Jenkins of the 3rd District and state Attorney General Patrick Morrisey are seeking the Republican nomination to challenge Manchin, D-W.Va., in the 2018 general election.
Blankenship recently left prison, convicted of conspiracy to violate federal safety standards at a West Virginia mine where 29 miners died in 2010.
He says he was wrongly convicted.
West Virginia Attorney General Patrick Morrisey announced Thursday he has received endorsements from traditionally conservative groups and some GOP members of the West Virginia Legislature three days after the Republican announced his candidacy for U.S. Senate.
Morrisey received endorsements from the West Virginia Citizens Defense League, West Virginia Right to Life, Gun Owners of America, five West Virginia senators, and 25 West Virginia delegates, according to a news release from his campaign.
"I am extremely thankful for the outpouring of support our campaign has received so soon after announcing," Morrisey said in the release. "Conservatives across West Virginia are uniting behind our campaign, recognizing that our campaign is the best opportunity to defeat Sen. Joe Manchin. Over the coming months, we will carry our pro-life, pro-gun, pro-coal message all across the Mountain State."
Locally, Republican delegates Jim Butler, of Mason County; Geoff Foster, of Putnam County; Nancy Foster of Putnam; and Joshua Higginbotham, of Putnam, endorsed Morrisey.
Sen. Joe Manchin, D-W.Va., announced Thursday his campaign raised $1.4 million during the most recent fundraising quarter.
In a news release from his campaign, Manchin said the campaign has $3.5 million in total cash on hand, saying $250,000 of that money was donated to the campaign in June alone.
"West Virginians are tired of partisan negativity getting in the way of good government," Manchin said in the release. "I'm running on a record of consensus-building on behalf of the people of the Mountain State - hard-working West Virginians who deserve elected leaders who always put their interests ahead of politics."
July 15 is the deadline for campaign committees to file their campaign reports for their second quarter activities.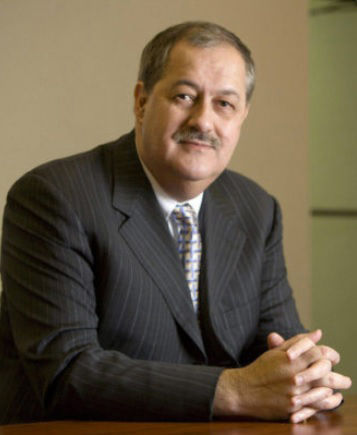 Don Blankenship