Kingsport, Tennessee Coal Mining Company Pleads Guilty to Giving Advance Notice of Safety Inspections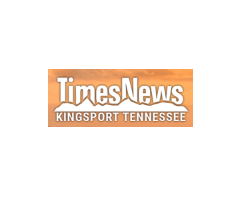 By Nick Shepherd
July 15, 2017 - A Kingsport, Tennessee coal company has pleaded guilty in federal court to giving advance notice of safety inspections to mine employees in Wise County, Virginia according to a press release.
Mill Branch Coal, LLC, entered the guilty plea this week in the U.S. District Court in Abingdon to violating the Federal Mine Safety and Health Act. The company pleaded guilty to one count of providing advance notice of safety inspections.
According to the plea agreement, Mill Branch Coal paid $260,538 to the U.S. Department of Labor for criminal fines and obligations. In addition, the company was placed on probation for two years.
In 2015, from January to June, employees at the Dorchester mine in Wise County used an underground texting system to give employees advance notice that federal Mine Safety and Health Administration (MSHA) inspectors were on the premises, the release states.
Advance notice was also given when Mill Branch's internal auditors and inspectors from the Virginia Department of Mines, Minerals and Energy (DMME) were on the premises.
After evidence of the advance warnings was uncovered in June 2015, both Mill Branch Coal and the MSHA conducted investigations into the illegal activity by company employees, according to the release. The employees who gave the warnings were terminated and remedial action was taken to prevent the activity from reoccurring.
"MSHA believes that mine inspections should be conducted when mines are operating under actual working conditions," Patricia W. Silvey, MSHA deputy assistant secretary, said in the release. "The agency appreciates Mill Branch's swift remedial action to address this problem."
The investigation was conducted by the MSHA's Norton office. Assistant U.S. Attorney Randy Ramseyer prosecuted the case.