Alpha Natural Resources Reacts to Worries Over Fake News Story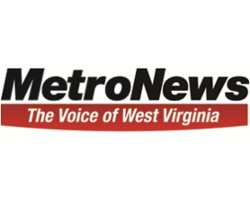 July 15, 2017 - A story circulating on Facebook claiming Alpha Natural Resources will shutdown all West Virginia mining operations is a hoax.
The story, which has been widely shared on social media, included only a few lines saying the company will close all West Virginia mining operations in an effort to preserve its operations in the Midwest.
The company put out the following statement Friday in reaction to numerous calls:
The Facebook posting that we are closing all our West Virginia mining operations is not true and we're disappointed someone would cause anxiety for our workers with this sort of activity. Over the last year, Alpha Natural Resources has divested some of our idle mining and gas assets. At that time, we reiterated our commitment to pursue sales of other non-strategic assets as part of our overall business plan. However, we also have plans to continue growing the operating areas of the company, as evidenced by the major capital projects underway at Road Fork and Marfork. Recent market improvements and sales have increased demand for our coals and we are on track to sell approximately 14 million tons of coal and have revenues in excess of $1 billion this year.
When there is news about the company, we will share that through official company news releases like we always have.