Centralia Coal Mine Reunion Set for August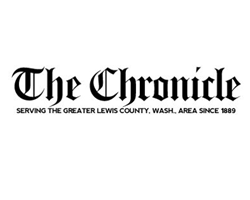 By Jordan Nailon
July 16, 2017 - When it comes to workplace environments, a coal mine is unlike any other. They say it can be dark as a dungeon way down in a mine, and it is most certainly a dirty and dangerous job even above it. Those conditions make it so coal miners are relieved at the end of a long work day and excited to hightail it home.
Those same conditions also create an uncommon camaraderie among the workers that is so strong that they are inclined to revisit one another, and the old mine, a dozen years after it closed for good and left more than 600 people wondering what to do next.
On Aug. 19-20, former Centralia, Pennsylvania coal miners will reassemble for a reunion that will include a tour of their old work site. The first reunion was held in 2015 on the 10th anniversary of the mine's closing. That year, about 400 people attended the reunion, and organizers are expecting an even larger turnout this year.
"When the coal mine ended in 2006 there was nobody that really got to say goodbye to anyone," noted Kathy Chastain, of Winlock, who is helping to organize the coal miner gathering. Chastain says that mining coal is such a tough job that it creates a familial environment for anybody tough enough to keep at it. In her case, the job was literally a family affair as she worked at the mine for 25 years alongside her husband Larry, who put in a solid 30 years himself. Before the mine closed the Chastains' son had even found his way into coal mining.
The first day of the reunion will be held at Penny Playground in Chehalis on Aug. 19, with food served from 11 a.m. until 5 p.m. A signup sheet will be available that day for anyone interested in taking a bus tour of the former mine site. Those tours will be offered on Aug. 20 at times that have yet to be determined.
Chastain said that the first reunion in 2015 was such a success that a second go-round simply seemed like the prudent thing to do.
"I think they had closure to be honest with you because so many of them just packed up their things the very next day and left to go to different coal mines once it closed. They just took their things and spread out," said Chastain. "It was great to see them because they all just came together as if they had never parted."
Chastain noted that the Lucky Eagle Casino has generously donated all of the food for the reunion feast as well as a bus for running the coal mine reclamation site tours.
Chastain admitted that it is uncommon for such a large turnout of laid-off employees to have a desire to return to their former workplace more than 10 years after they punched their last time card and were sent unceremoniously packing. That desire to reconnect does not surprise her though as Chastain says that the rugged realities of coal mining create an uncommon connection between those tough enough to stick with it.
"I think that there was such friendship and bonds built during that. In any place that I've ever worked I've never seen such a coming together of a family atmosphere," said Chastain. "They never lost that. None of them."
Additional information on the reunion and site tours can be found on the Centralia Coal Mine Facebook page.