Indonesian Coal Miners Optimistic About Near-Term Outlook Amid Rains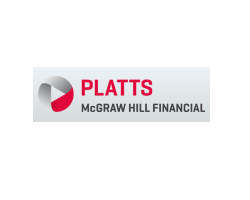 By Deepak Kannan
August 1, 2017 - Some Indonesian thermal coal miners have an optimistic outlook on the price-demand situation for rest of the year, as rains persist in Indonesia and Chinese demand is expected to remain strong despite the partial restriction on imports.
Coal miners PT Harum Energy and Golden Energy Mines have reported healthier production and sales volumes for the first half of the year.
Related podcast:China policy, summer demand send thermal coal prices soaring
Harum Energy on Monday reported H1 2017 sales volumes of 2.6 million mt, up 58.2% from a year ago, while its average selling price jumped 32.4% to $62.80/mt over the same period.
However, FOB vessel cash cost increased 22.1% to $36.90/mt, the company said. The company produced 1.1 milion mt in the second quarter, down from 1.2 million mt in Q1.
"Overall mining condition in Q2 was more challenging due to the unseasonal wet weather in East Kalimantan," Harum Energy said in its half-yearly report.
Malaysia accounted for 30% of the company's total sales, while South Korea was second at 27%. China and India accounted for 9% and 7%, respectively.
Harum Energy said that it expects the summer heatwave across large parts of China and poor weather in Indonesia to drive demand in the first half of Q3, adding that Chinene utilities' daily coal consumption has increased, while several Indonesian miners are grappling with low stock levels amid heavy rains.
As of June 30, the company's coal inventory stood at 0.3 million mt, similar to the level at the start of the year.
"Wet weather conditions persist across the region, with supply disruptions reported from numerous Kalimantan mines," Harum Energy said.
The company said it has already sold and priced most of its Q3 production at similar terms to the previous quarter.
Harum Energy has mining operations in East Kalimantan and produces coal with heating value of 5,800-6,400 kcal/kg air-dried basis, according to its website.
The price of FOB Kalimantan 5,900 kcal/kg GAR coal has risen about 4% so far this year, assessed on Friday at $74.50/mt, S&P Global Platts data showed. The price had fallen to as low as $68/mt in June.
Equilibrium Point
Golden Energy Mines, a Sinarmas Group company, said earlier this month that its Q2 production and sales volumes jumped 31.9% and 15.7% year on year, respectively, amid strong demand.
The company's production stood at 3.02 million mt in Q2, up from 2.29 million mt a year earlier. Sales volumes jumped to 3.17 million mt from 2.74 million mt over the same period.
"Coal prices have reached a new and more stable equilibrium point, causing the upscale of coal market," GEMS' president and director Bonifasius said in a statement. "The company is well-poised to ride on the currently buoyant coal prices as it ramps up its coal production."
For the six months ended June 30, 2017, production stood at 6.01 million mt and sales volume at 6.58 million mt, GEMS said.
The company has coal mining operations in South Kalimantan, Sumatra, and Central Kalimantan through its subisidiaries PT Borneo Indobara, PT Kuansing Inti Makmur, and PT Trisula Kencana Sakti.
GEMS produces thermal coal with heating value of 4,000-5,300 kcal/kg GAR and supplies about nearly half of its production to Indonesia. It also counts China, India, South Korea, and Malaysia among its customers, according to the company's website.