Massive Coal Mine Could Expand In Northwest Colorado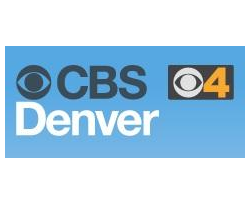 By Matt Kroschel
August 1, 2017 - Federal officials are collecting input on a plan to allow a coal mine in Northwestern Colorado to dig an additional 640 acres.
Energy company Peabody Energy wants the government's approval to mine millions more tons of coal at the Twentymile Mine near the town of Hayden in Routt County.
"This community has dealt with ups and downs, economics of the mining industry for a long time, and it's very exciting to see Peabody looking to expand," Hayden Town Manager Mathew Mendisco said.
Hayden has a population of 19,000 people, and most have a connection to the mine.
"It provides very good quality, high paying jobs," Mendisco said.
Representatives from Peabody Energy say the request is routine in nature, and they promise there will be no surface disturbances. They expect to collect 4.1 million more tons of coal.
"Coal is a very, very big deal in the town of Hayden, and it's probably one of the biggest key economic drivers for our community and the sustainability of this community," Mendisco said.
President Donald Trump's administration has pushed for America to rely less on foreign energy sources and to mine more coal. That has given coal miners in rural areas of Colorado hope that there might be a reversal to the years of decline that has been ongoing in the industry.
Many in Hayden think the Peabody request signals new growth, and that could mean even more good-paying jobs if approved.
Shannon Hughes with WildEarth Guardians, an environmental nonprofit in Denver, says the expansion is not good for Colorado.
"This is not the first time that we have had to beat back Peabody from digging up Colorado land for more coal," Hughes told CBS4.
Hughes says the Bureau of Land Management isn't taking into account the interests of the rest of the state.
WildEarth Guardians challenged the BLM's approval of the Twentymile lease modification in 2016, as well, on the basis that the BLM failed to analyze and assess the climate change impacts that would result from approving the lease modification and extending both the life of the coal mining operations, as well as the attendant reasonably foreseeable coal burning operations at the Hayden power plant and other coal-fired power plants.
"The Federal Government seems to have thrown away the cost benefit analysis, in favor of a pure benefit analysis, in which, if a private company receives any benefit, then it is given a green light. Where the federal government is blindly approving new coal mines, we have to step up and require them to do the right thing, actually analyze the impacts, and not just allow this private company to tear up the land without due diligence," Hughes added.
BLM officials say they want to hear about any issues or concerns the public has with the proposal before an environmental assessment begins.
"The BLM supports working landscapes across the West through its various multiple-use programs like coal. We manage public lands for the benefit of current and future generations, and we welcome diverse views," BLM Little Snake Field Manager Bruce Sillitoe said in a statement provided to CBS4.
Peabody estimates it could recover 4.1 million tons of coal, generating approximately $13 million in royalties, half of which would go to the State of Colorado.
The lease would help the mine to continue at its current employment level of approximately 300 people.
According to Yampa Valley Data Partners, Twentymile Coal Foidel Creek Mine accounts for more than 6 percent of the property tax revenue in Routt County and is the top taxpayer in Routt County.
The proposal, including maps, is available for review at a special page of the BLM's website. Public comments should be submitted to the BLM before Aug. 23.