West Virginia GDP Second in Nation for First Quarter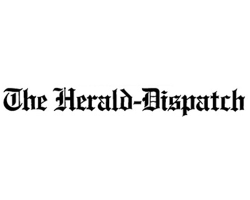 August 2, 2017 - West Virginia had the second highest growth in gross domestic product (GDP) of any state in the country during the first quarter of 2017, and Gov. Jim Justice attributes the climb to the bounce back in the coal industry.
Mining grew by 21.6 percent nationally, according to the U.S. Department of Commerce report, contributing to growth in 48 states. That made Texas, West Virginia, and New Mexico the three fastest growing states, growing at 3.9 percent, 3.0 percent and 2.8 percent, respectively.
"I know the coal business like the back of my hand and the current spike in the coal market was one I saw coming, and our state Legislature refused to listen," Justice said in a news release. "If you go back to the October 2016 debates for governor, I said that coal would rebound and that our severance tax collection would go up. Some people laughed at the time, and they were totally wrong."
The governor's office also reported that a new Reuters analysis shows U.S. coal exports have increased more than 60 percent this year due to soaring demand from Europe and Asia.
"This is good news but we are not out of the woods just yet because the energy jobs haven't materialized in West Virginia just yet," Justice said. "We need to be in a position to capitalize on this coal rebound, and continue to look to diversify our economy while looking for ways to get more miners back to work."
West Virginia has been facing declining revenues from energy taxes for several years, prompting state lawmakers to make cuts in the state budget.
"Because the Legislature failed to listen to the experts and my knowledge of the energy market they cut the budget and hurt our people when they didn't have to," Justice said. "The good news about coal confirms that we could have and should have been prepared to take advantage of increased severance tax revenue."
Other highlights from the report include:
>> Real estate and rental and leasing grew 2.7 percent nationally in the first quarter of 2017. The largest contributions to growth occurred in Virginia and Maryland; these states grew 2.0 percent and 2.1 percent, respectively.
>> Durable-goods manufacturing grew 4.4 percent nationally. The largest contributions to growth occurred in Michigan and Kentucky; these states grew 1.5 percent and 1.8 percent, respectively.
>> Retail trade declined 3.6 percent nationally. This industry subtracted from growth in every state. The largest subtractions occurred in Oklahoma and West Virginia; these states grew 1.9 percent and 3.0 percent, respectively.