Officials Applaud Mine Proposal to Create Jobs in West Virginia, Virginia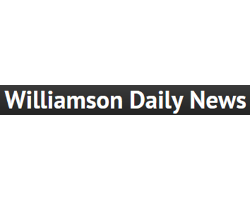 August 3, 2017 - U.S. Secretary of the Interior Ryan Zinke this week applauded the initial construction of the Berwind Mine located on the border of West Virginia and Virginia, according to a news release from the U.S. Department of the Interior.
The developers, Ramaco Resources, expect the mine to initially create 50 good-paying jobs and employ roughly 200 coal miners when the mine reaches its projected production level, the release stated.
The Berwind Coal Reserve is estimated to contain about 72 million tons of clean recoverable metallurgical coal, which is critical for infrastructure and is used for steel, roads, bridges, and building construction.
The Berwind Mine will produce about 800,000 tons per year and will create jobs in some of the hardest-hit areas of Appalachian region including McDowell County, W.Va., as well as Buchanan and Tazewell counties in Virginia, officials said.
Although the mine is on private land, the Department of the Interior, through the U.S. Fish and Wildlife Service, had a role in approving wildlife conservation plans for two species of crayfish in conjunction with the State of West Virginia's Department of Environmental Protection, the release added.
"Appalachia's coal workers are at the heart of rebuilding our nation's infrastructure because we can't build if we don't access our natural resources," Zinke said. "Under President Trump's leadership, the Department of the Interior is dedicated to being a good partner with local communities. This administration is dedicated to streamlining permitting and approval processes, and empowering local employees to get work done on the front lines. The Berwind Mine is the first of many projects that demonstrate the Trump Administration's commitment to coal country and to good government."
Ramaco officials also praised the progress.
"Coal mining jobs can be created and preserved by a more pragmatic approach to regulation. On behalf of the coal industry, we look forward to seeing better and more timely results from agencies who interact with coal mining." said Michael Bauersachs, the CEO of Ramaco Resources.
The West Virginia Coal Association (WVCA) sang President Trump's praises for his administration's commitment to rebuilding America's coal communities.
"Once again, President Trump has shown West Virginia coal miners that he meant it when he said he would help them get back to work," said WVCA Vice President Jason Bostic. "This administration shows exactly how the federal government can be a partner with the states and facilitate coal mining development while still fulfilling its responsibilities to protect the environment."
U.S. Sen. Joe Manchin, D-W.Va., said the Berwind mine is a good example of what can be achieved when government works as a partner with business.
"We know that coal will be in the energy mix for decades to come, and I'm encouraged by the work of Secretary Zinke and the Fish and Wildlife Service in ensuring this project moves forward," Manchin said. "This mine will produce 800,000 tons of clean recoverable metallurgical coal annually that will help rebuild our roads, bridges, and other critical infrastructure."
U.S. Sen. Shelley Moore Capito, R-WVa., said the Berwind Mine will help West Virginia improve and expand America's energy potential.
"It is great to see the public and private sectors working together to advance this project, and I appreciate the administration's continued support in promoting a true all-of-the-above energy strategy-both in West Virginia and across the country," she said.
Localities will receive the appropriate coal severance taxes, which will help support their schools. Thus, Southwest Virginia will benefit from this move."
"The legislation that created the WVDEP mandates that we protect the environment 'in a manner consistent with the benefits to be derived from strong energy-producing industries," West Virginia Secretary of the Department of Environmental Protection Austin Caperton said. "We applaud all efforts at the federal level that allow us to carry out our mission and strike the proper balance."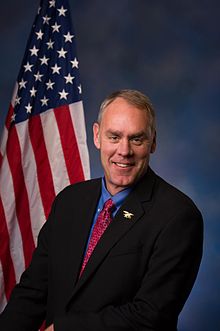 Ryan Zinke