Coal India Limited Likely to Offer About 138 Million Tonnes of Coal in Various E-Auctions in FY18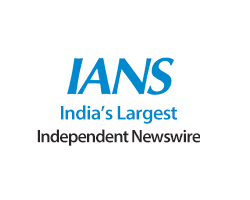 August 4, 2017 - Coal India Ltd (CIL) is looking to offer tentatively close to 138 million tonnes (mt) of coal through various e-auction schemes in the current fiscal, according to miner's e-auction calendar fro 2017-18. The e-auction schemes include spot, special forward for power and exclusive for non-power sector. The company's seven fully owned subsidiaries — Eastern Coalfields Limited (ECL), Bharat Coking Coal Limited (BCCL), Central Coalfields Limited (CCL), Northern Coalfields Limited (NCL), Western Coalfields Ltd (WCL), South Eastern Coalfields Limited (SECL) and Mahanadi Coalfields Limited (MCL) — have given their "tentative" and "provisional" offer for the schemes during the current financial year, which may be revised in accordance to the bidding of coal and as per demand. Of the total tentative amount, SECL would likely offer close to 30 mt while CCL plans to offer around 46 mt.
Similarly, WCL is expected to offer around 19.54 mt, MCL to offer about 16.77 mt and NCL to 12.75 mt. BCCL and ECL are expected to offer around 6.36 mt and 7.3 mt respectively. SECL in its offer said that it had already offered 14.3 mt in the first quarter of FY 18 for various e-auction schemes. It also said out of the total offering in the year, it would likely to offer 18.3 mt for spot e-auction, 8.6 mt for special forward for power sector and 3.2 mt for exclusive e-auction for non-power sector. Similarly, CCL said it would tentatively offer 16 mt for special forward, 10 mt for exclusive, 4 mt for special spot and 16 mt for spot e-auctions during August 2017 to March 2018 period.