China Mining 2017 to be Held in Tianjin, China in September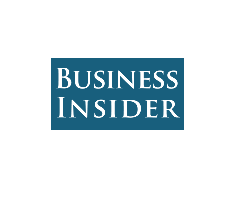 August 8, 2017 - The 19th edition of China Mining Congress and Expo (China Mining 2017), co-hosted by the Ministry of Land and Resources of China, Tianjin Municipal People's Government and the China Mining Association, will be held at Tianjin Meijiang Convention & Exhibition Center from September 23 to 25, 2017. This year's event will focus on how to encourage further development of China's mining sector and how that sector can support the One Belt, One Road initiative, the government's program to rebuild trade links with the countries spread across the Eurasian landmass.
China Mining 2017 will consist of a series of forums and exhibition events which include a keynote session, 4 high-level forums and 37 individual streams and country (region) investment sessions, a 38000 m2 mining industry expo as well as other featured events. 20 high-level government officials from 17 countries worldwide, including Argentina, Australia, Canada, Greenland, Mexico, Morocco, Nigeria, Peru, South Africa and Sudan, have said that they each plan to lead a delegation. Additional events to be held during China Mining 2017 include the "Silk Road Spirit" round-table dialogue, a round-table meeting designed to promote cooperation between Chinese and international mining enterprises under the One Belt, One Road initiative, the "Night of Gold" business event co-organized by the China Gold Association, and an international forum on coalbed methane (CBM) co-organized by China's largest coking coal producer Shanxi Coking Coal Group and the United Nations Economic Commission for Europe, an event that will discuss new approaches to, new technologies for and new outcomes that can be expected from the treatment and utilization of CBM.
China Mining Congress and Expo is one of the world's key mining industry events and one of the world's largest platforms for engaging in discussions about and negotiations concerning mineral exploration, development and trading. This year marks the 18th anniversary of the annual event since its inauguration in 1999. China Mining has become one of the world's top mining industry events, with the number of participants rising from a mere 1,000 in 2004 to over 10,000 in 2016. This year's event, which will span 38,000 square meters, is expected to attract 11,000 participants and 600 exhibitors from 60 countries worldwide, including ten or more delegations headed by mining ministers from many countries.