Coal Executive Wins Favorable Court Orders in Lawsuits Against John Oliver, New York Times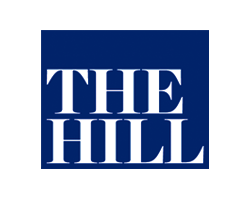 By Timothy Cama
August 11, 2017 - Coal executive Bob Murray won a pair of small victories in his lawsuits against HBO host John Oliver and The New York Times for alleged defamation.
The lawsuits from Murray, the outspoken CEO of Murray Energy Corp., alleges that both companies and Oliver wrongfully accused him of violating safety rules in his mines.
Federal Judge John Preston Bailey in the Northern District of West Virginia agreed with Murray's motion to move the HBO case to state court. An earlier motion from HBO had successfully moved the case to federal court.
Bailey also denied the Times's request to dismiss the defamation case from Murray.

The HBO case stems from a June segment on "Last Week Tonight," Oliver's Sunday night comedy news show.
As part of a segment on coal and coal miners, Oliver repeatedly lambasted Murray, his company and its affiliates. Murray's lawsuit focuses on a 2007 mining disaster that Murray maintains was caused by an earthquake, though federal officials blamed the mining company.
The case against HBO and Oliver has attracted repeated national attention. The American Civil Liberties Union recently filed a brief supporting HBO and Oliver in the case, though Murray wants the brief taken out of the case, alleging that the ACLU is too close to the media company.
The Times case stems from an April editorial that said that Murray "falsely insisted" that the 2007 disaster was caused by an earthquake.
The defendants in both defamation cases have vehemently denied Murray's accusations and are fighting the cases.
Murray has unsuccessfully sued numerous news outlets, including the Charleston Gazette and Huffington Post, for coverage he has disagreed with.