West Virginia Department of Environmental Protection Issues Show Cause Order to Alpha Mine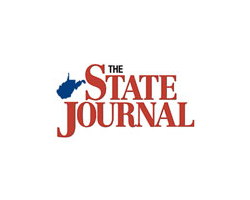 By Jim Ross
August 13, 2017 - An Alpha Natural Resources subsidiary must tell the West Virginia Department of Environmental Protection why the DEP should not revoke a mining permit in Raleigh County.
The DEP issued the order Aug. 1 to Republic Energy, which operates the Middle Ridge mountaintop removal mine near Clear Creek. DEP had served four notices of violation at the mine since July 25, 2016. All four dealt with inadequate sediment control. The four violations resulted in the DEP determining the mine had a pattern of violations.

Republic Energy has 30 day to request a hearing or a consent order. If neither is requested, the DEP may suspend or revoke the mine permit or the mine's bond will be forfeited.
"This isn't rocket science. It's a ditch," Vernon Haltom, executive director of Coal River Mountain Watch, said in a news release. "If Alpha can't even properly maintain a ditch, why should we expect them to comply with any of the other regulations and permit conditions meant to protect water quality and nearby residents and property owners?"

Local residents with Coal River Mountain Watch plan to continue pushing for the permanent revocation of the Middle Ridge permit, protection for Coal River Mountain and surrounding communities, and a strong, sustainable economy for southern West Virginia, Haltom said.
"The West Virginia Department of Environmental Protection needs to start living up to their name and their mission of promoting a healthy environment in West Virginia," Haltom said. "Instead, they continue to grant mountaintop removal permits knowing full well that these operations will cause long-term water pollution, serious harm to the health of people in our communities, and damage to the long-term viability of our economy."
Alpha Natural Resources spokesman Steve Hawkins said, "Alpha takes its responsibility to be good stewards of the environment seriously and strives to comply with all permit requirements. Alpha does not believe that WV DEP considered all relevant information before issuing this notice and looks forward to resolving this matter."