World Water Week 2017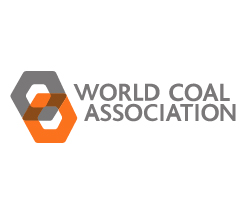 September 2, 2017 - This year, World Water Week is turning attention to water and waste management issues around the world with the theme "water and waste: reduce and reuse".
According to the UN, by 2025, 1.8 billion people will be living in countries or regions with absolute water scarcity, and two-thirds of the world's population could be living under water stressed conditions. OECD also predicts that overall water demand is to increase by 55% between 2010 and 2050, due to growing demand from manufacturing, energy generation and domestic use.
Clean and abundant water is vital for supporting modern societies through the production of food, industrial and energy development, public health, and a healthy environment. Water is an integral part of the energy production and generation cycles and it is used directly in hydroelectric power generation while it is used extensively in thermoelectric power plant processes. Water is also used for energy resource extraction such as shale gas fracking and development, biofuels production, coal and uranium mining and processing, as well as for oil and natural gas refining and energy resource transportation.
While there are currently around 2.1 billion people who lack access to clean drinking water at home, there are also 1.2 billion people who live without access to modern energy services. Perhaps unsurprisingly some of the most water stressed regions in the world are also the most energy stressed – much of Africa and South Asia face these dual challenges.
There has been significant progress in recent decades in reducing water consumption across the coal industry. Shenhua Group is helping preserve precious water resources by pioneering underground reservoirs in Western China. Anglo American's eMalahleni Water Reclamation Plant has created far-reaching benefits for the environment, the local community, and the collieries that supply the plant.
At the power generation end of the coal-energy cycle, technologies such as water recycling, low- or no-water cooling systems for coal-fired power plants, low-water desulphurisation technologies, are reducing coal's water footprint
The water-energy relationship connects two of the biggest development and human health challenges facing the world today. World Water Week's theme on "water and waste: reduce and reuse" is a significant aspect of sustainable mining. Water-saving technologies continue to be developed and deployed and the global coal industry works above and below ground to use water efficiently and conserve supplies.
Learn more about global water issues at www.worldwaterweek.org.