President Trump to Nominate Dave Zatezalo as MSHA Assistant Secretary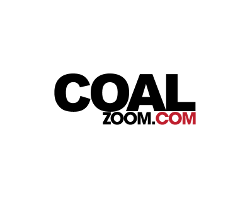 September 2, 2017 - President Trump yesterday announced his intention to nominate David Zatezalo as the next Assistant Secretary for the Mine Safety and Health Administration. Dave has extensive coal mining experience having worked in various capacities both in both the U.S. and Australia. He last served as Chairman of Rhino GP a company with operations in several Eastern states and Utah.
During a career which began in 1974, as a UMWA laborer at Blacksville No 2 Mine and continued through 2014, when he retired as Chairman of Rhino Resources, he has operated and been an engineer at 39 mines, and has been responsible in charge of 34 throughout the US and in Australia. Major areas of focus throughout his long and distinguished career have been surface mining, longwall mining, room and pillar mining, and preparation plants.
Once the nomination is submitted to the Senate, likely to be next week when the Senate returns from its August recess, it will be referred to the Committee on Health, Education, Welfare and Pensions for consideration prior to it being considered by the full Senate. It is unclear when the Senate will consider the nomination but the amount of other business and the backlog of pending nominations could delay consideration for several months.