Coal India Shines as Production Beats Estimates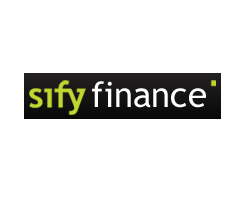 By Balakumar Krishnaswamy Subramanian
September 4, 2017 - Even as most of the Sensex and Nifty50 stocks struggled in the red on Monday, mirroring global trend amid rising geopolitical concerns after North Korea tested another hydrogen bomb and threatened to launch more missle tests, Coal India turned in a fine performance, with encouraging production data for August 2017 wooing investors to the counter.
Coal India announced that production in the month of August, at 37.63 million tonnes, was higher than what it had targeted (36.96 million tonnes) for the month.
More importantly, coal offtake in the month of August was also slightly higher than what the company had estimated. The company saw coal offtake of 43.75 million tonnes in the month, about 1.5% more than the expected offtake of 43.09 tonnes.
The company has denied reports that there is scarcity of coal and stated that its output is more than enough to meet power sector demand.
Coal India had stated in its annual report that the efforts to buy coking coal mines overseas by state-owned CIL in Australia are in process as the company looks to supplement the requirement of country's metallurgical coal.
Mr. Gopal Singh, who has assumed charge as Chairman and Managing Director of Coal India, has assured that the company is fully capable of fulfilling the coal demand in the country. He added that there are plans to open new mines in the future.
Gopal Singh said Coal India registered a high growth rate of 28% output in 2016-17 over 2015-16, while the average rise in power demand in the country was at 10.3%. Singh also made it clear that there would be no privatisation of the state-owned mining major.
The company's board, in the meeting held last Thursday (August 31), had approved the revision in sizing changes and rapid loading silo (RLS) charges. The Board also approved revision in additional charges and for supply of Slack and Steam coal.
Thanks to these revisions, Coal India may see its annual revenues increase by about Rs 527 crore.
Coal India shares ended the session at Rs 246.40 on BSE, gaining 3.4%. The Coal India counter on BSE, recorded a volume of 6.05 lakh shares today, nearly 1.5 times the average daily volume of 4.28 lakh shares. On the National Stock Exchange, the stock ended at Rs 246.25, gaining 3.2%. The Coal India counter on the National Stock Exchange clocked a volume of nearly 8.27 million shares today.