Good News For Coal: Retired Coal Company Chairman Chosen To Lead Mine Safety Office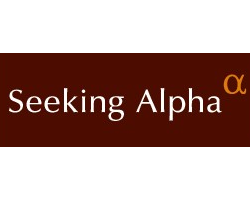 By Michael Wald
September 6, 2017 - President Trump's nomination of David Zatezalo as assistant secretary for the U.S. Department of Labor's Mine Safety and Health Administration (MSHA) is an exciting development for both his former company, Rhino Resource Partners LP (OTCQB:RHNO) and for the coal mining industry in the U.S.
This is important, not only because of Mr. Zatezalo's stature in the industry but also because coal mining accounts for only about 28% of all mining employment in the U.S.
With the industry under siege from environmental activists, having someone of his level in a high-profile position within the Trump Administration helps the coal industry better tell its story.
Mr. Zatezalo retired from the office of president of the general partner of Rhino Resource Partners LP and all subsidiaries as of the general partner of the partnership in August 2013 and retired as chairman in 2014. Prior to Rhino, he led American Electric Power's (AEP) Appalachian mining operations. He has also served as chairman of the Ohio Coal Association and the Kentucky Coal Association.
As head of MSHA, Mr. Zatezalo will be leading an agency with which he has clashed in the past.
In 2010 and 2011, while Mr. Zatezalo was an executive at Rhino, the company received two pattern of violations warning letters from MSHA, and in 2011, MSHA sought a court order prohibiting Rhino management from giving workers advance notice of an MSHA inspection, according to the Charleston Gazette-Mail. This nomination places him in charge of the mine inspectors who cited his operations during the Obama Administration.
Mr. Zatezalo's nomination comes after the United Mine Workers of America (UMWA) had opposed the appointment of Wayne Palmer as Acting Assistant Secretary for MSHA saying,
"The position of Assistant Secretary for Mine Safety and Health is a very important one for the lives and health of our nation's miners. It needs to be filled by someone who is an expert in the field, so that miners can have confidence that their government is putting the best people in positions to watch out for them on the job. I am not sure this appointment meets that test."
It appears that Mr. Zatezalo fits that criteria, and the UMWA may not fight to defeat the nomination.
After learning of the nomination, United Mine Workers of America International President Cecil Roberts issued a relatively conciliatory statement that,

"MSHA's first and only priority is miners' health and safety. It is my hope that Mr. Zatezalo will take the tough stance on enforcement that is needed to reign in the rising level of serious injuries and fatalities."
Here is what Mr. Zatezalo told a Wheeling, WV, newspaper about the coal industry:



"Right now it's very transitional ... as to whether it will continue to have markets in the future, and it's very transitional as far as being able to keep a solid workforce that we can keep developing. There are a lot of younger people that are not too turned on by what they hear about the mining industry and its future. ... It's going to be difficult to attract and keep some of the brightest minds. That in turn poses health and safety issues of its own."
Alternatives to Investing in Rhino Resource Partners
While it is expected that Rhino Resource Partners will benefit from having Mr. Zatezalo as head of MSHA, the entire coal sector will benefit from his expertise and experience in mining coal.
Rhino Resource Partners LP is a small mining organization. The company operates mining complexes in central and northern Appalachia, as well as conducting mining in the Illinois basin and in Utah. It also provides services to companies, which engage in the exploration and development of North American onshore unconventional oil and natural gas reserves.
In August, the partnership announced that for second quarter ended June 30, 2017, the partnership reported net income of $0.3 million and Adjusted EBITDA of $6.9 million, compared to a net loss of $121.9 million and Adjusted EBITDA of $4.5 million in the second quarter of 2016.
Total revenues for the quarter were $56.5 million, with coal sales generating $54.7 million of the total, compared to total revenues of $41.6 million and coal revenues of $39.1 million in the second quarter of 2016.
Smaller organizations can provide larger risks and rewards, as well as greater stock volatility, and not all investors feel comfortable investing in smaller companies.
Investors who see opportunities may also wish to consider larger companies whose focus is in coal, including Peabody Energy (BTU) and Arch Coal (OTC:ARCH), both of which have exited bankruptcy proceedings.
Peabody announced its second quarter 2017 operating results, including revenues of $1.26 billion, income from continuing operations net of income taxes of $101.4 million, net loss attributable to common stockholders of $20.2 million, driven by accelerated dividends due to conversion of preferred shares, and Adjusted EBITDA of $317.8 million.
Arch Coal reported second quarter 2017 net income of $37.2 million, or $1.48 per diluted share, compared with $51.7 million, or $2.03 per diluted share, in the first quarter of 2017. Excluding certain charges, adjusted diluted earnings per share ("adjusted EPS") was $1.85.
Both have sizeable export operations, as well as continuing sales here in the U.S. Peabody Energy is more focused on Asia, with operations in Australia as well as the U.S., while Arch Coal ships a significant amount of its product to the European market.
ETFs which include coal are VanEck Vectors Coal (KOL), which focuses on coal, and the SPDR S&P Metals and Mining (XME), which includes coal among its mining stocks.
Coal remains valuable resource despite environmental concerns.
For the week ending August 26, the Energy Information Administration estimated that U.S. coal production totaled approximately 16.7 million short tons or mmst. This production estimate was 1.7% lower than last week's estimate and 9.6% higher than the production estimate in the comparable week in 2016.
East of the Mississippi River coal production totaled 6.2 mmst. West of the Mississippi River coal production totaled 10.6 mmst.
U.S. year-to-date coal production totaled 516.1 mmst, 14% higher than the comparable year-to-date coal production in 2016.