Project to Create Coal Jobs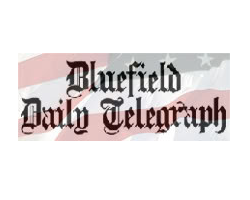 By Charlie Boothe
September 7, 2017 - A new coal mining project that straddles both Virginias could bring up to 250 jobs to the area after operations get under way.
The Berwind mine expansion project "is taking off and promises to put miners, mining suppliers, and other mine employees to work," said Rep. Morgan Griffith, R-Ninth District-Va. "I believe this project, in bringing jobs to the Ninth District, will benefit not only the coal industry, but our communities as a whole."
Work on development of the Berwind Coal Reserve site, which is based in McDowell County but includes parts of Buchanan and Tazewell counties in Virginia, started in July, according to Kallanish Energy Daily News & Analysis.
The report said the mine is being developed by Ramaco Resources of Lexington, Ky., and is expected to produce about 834,000 tons a year of metallurgical coal used for steel, roads, bridges and building construction.
It covers about 31,200 acres and is estimated to hold 72 million tons of proven and probable reserves, the Kallanish Energy report said.
"Initial production of about 161,000 tons is expected in the fourth quarter of 2017," the report said. "The project is expected to create about 250 jobs when the mine reaches its projected production level."
About 50 jobs will be created initially.
The West Virginia Department of Environmental Protection (DEP) issued the final reclamation and mine permit earlier this year.
Griffith said even Secretary of the Interior Ryan Zinke praised the project.
In a statement released by the Department of the Interior (DOI), Zinke said the Berwind mine is a sign of the changes in the federal role in mining operations.
"Under President Trump's leadership, the Department of the Interior is dedicated to being a good partner with local communities," Zinke said. "This administration is dedicated to streamlining permitting and approval processes, and empowering local employees to get work done on the front lines. The Berwind mine is the first of many projects that demonstrate the Trump Administration's commitment to coal country and to good government."
The DOI, through the U.S. Fish and Wildlife Service, had a role in approving wildlife conservation plans for two species of crayfish in conjunction with the state DEP.
The release also included statements from the West Virginia Coal Association (WVCA) and federal legislators.
"Once again, President Trump has shown West Virginia coal miners that he meant it when he said he would help them get back to work," said WVCA Vice President Jason Bostic. "This administration shows exactly how the federal government can be a partner with the states and facilitate coal mining development while still fulfilling its responsibilities to protect the environment."
"The expansion of the Berwind mine will create 50 well-paying jobs, and is a perfect example of what we can achieve when government works as a partner not an adversary," Sen. Joe Manchin, D-W.Va., said. "It is good news for McDowell County and all of West Virginia."
Manchin said coal continues to have a future.
"We know that coal will be in the energy mix for decades to come and I'm encouraged by the work of Secretary Zinke and the Fish and Wildlife Service in ensuring this project moves forward," he said. "This mine will produce 800,000 tons of clean recoverable metallurgical coal annually that will help rebuild our roads, bridges, and other critical infrastructure. This mine is a key ingredient to powering our country's infrastructure restoration."
Manchin said it should have a positive impact on McDowell County.
"I applaud this decision, and I will continue to fight for economic growth throughout our great state."
"Not only will the Berwind mine help create jobs for West Virginians, but it will also help our state continue leading the push to improve and expand America's energy potential," Sen. Shelley Moore Capito, R-W.Va., said. "It's great to see the public and private sectors working together to advance this project, and I appreciate the administration's continued support in promoting a true all-of-the-above energy strategy—both in West Virginia and across the country."
"I welcome the expansion of the Berwind mine, which extends into Buchanan and Tazewell counties," Griffith said. "Miners, other workers at the mine, and employees of mining supply companies will be put to work and be able to spend money in their communities. Localities will receive the appropriate coal severance taxes, which will help support their schools. Thus, Southwest Virginia will benefit from this move."