Mountain State Business Index: Continued Economic Growth in West Virginia, Thanks in Part to Coal, Oil and Gas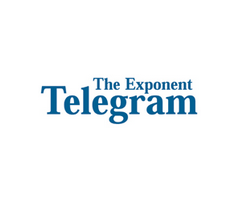 By Charles Young
September 7, 2017 - Economists at West Virginia University say West Virginia's economy is continuing to improve, due in large part to the coal and oil and natural gas industries.
According to the August edition of the Mountain State Business Index, a report gauging the state's economy produced by the WVU Bureau of Business and Economic Research, West Virginia has seen economic growth for 11 out of the last 13 months.
The report combines several leading economic indicators into a single index that provides a convenient way to gauge the likelihood of swings in economic activity over the next four to six months.

August saw the index jump 0.3 percent, which can mainly be attributed to coal production, said Brian Lego, an assistant research professor for the Bureau of Business and Economic Research.
"Growth in coal production has slowed from its springtime surge, but mine output is well above its level of a year ago thanks to increased production activity in the state's southern and northern coalfields," Lego said.
"Northern West Virginia production has benefited from higher utilization rates for coal-fired power plants, while the mines in the state's southern counties have seen mine output surge in response to healthier export demand for metallurgical and thermal coal."
Bill Raney, president of the West Virginia Coal Association, said his organization agrees with the report's findings.
"Nationwide, steam coal exports are up 133 percent for the first six months compared to last year," he said. "Numerically, that's 7.8 million tons last year through June 16 compared to 18.3 million tons this year. And then the metallurgical market, which was strong last year, is up almost 27 percent this first 6-1/2 months."
These increases can be attributed to increased foreign demand for steel and coal for use in industrial sectors, Raney said.
"I think it's a variety of things but the export market is truly a positive playground right now for American coal," he said. "And in West Virginia we're sitting as close to the ports and the ability to export coal as anybody in the country."
The report states that the coal industry's output should not change much beyond its current pace, Lego said.
"For the next several years, the state's coal industry will likely be relatively stable and should see production fall more closely in line with what prevailed during early 2015," he said.
Raney said he does not expect to see an increase in coal output but predicts a continuation of current levels.
"I hope it stabilizes and stays on the same trend that it's on," he said. "We think that the met coal market will continue to be strong and hopefully it's going to be stronger domestically as well."

The index's jump is also due to an uptick in drilling from the oil and natural gas sector, Lego said.
"The state's natural gas industry has emerged from a sustained period of weakness, and though its performance is not anywhere close to what was observed in 2014, several firms have increased drilling activity and six active rigs have entered into service since the beginning of the year," he said.
This positive news from the oil and gas industry is expected to continue for sometime, Lego said.
"Longer term, the prospects for natural gas are exceedingly positive as domestic use continues to rise, infrastructure constraints continue to be alleviated with new pipeline capacity and LNG exports from the East Coast commence within the next couple of years," Lego said.
Anne Blankenship, executive director of the West Virginia Oil and Gas Association, said she expects the industry to continue on its current trajectory.
"The prospects for continued growth in the oil and gas industry are consistent with the continued increases in oil and gas production in the state," she said. "We expect the growth to increase further once pending pipeline projects are constructed and placed in service, allowing natural gas access to the market and incentivizing production."