Kentucky Power Credits Coal Plus Custom Contract Program for Increasing Coal Production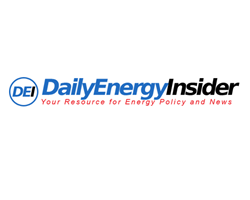 By Kevin Randolph
September 7, 2017 - Kentucky Power launched the Coal Plus program earlier this year, which allowed it create custom contracts for coal businesses and helped boost coal production in eastern Kentucky, according to Kentucky Power.
According to the Kentucky Quarterly Coal Report, coal production in eastern Kentucky grew by 9.2 percent in the second quarter of 2017 over the same period last year.
The Kentucky Public Service Commission's approval of the Coal Plus program allowed Kentucky Power to alter its rate structure for coal businesses struggling to remain open. For example, Kentucky Power can now offer a discount to companies that agree to operate under an uninterruptible rate.
"There is a new paradigm in the coal industry," Mark Jenson, chief operating officer of Quest Energy and a Coal Plus participant, said. "As leaders, it is up to us to explore all our options. Coal companies have to find ways to save money without jeopardizing safety. Efficient and safe solutions like this that don't compromise safety are important.
Kentucky Power also recently rejoined the Kentucky Coal Association, which seeks to enhance the ability of the Kentucky coal industry to compete.
"We also are committed to pursuing long-term solutions that strengthen our region and provides success for everyone," Kentucky Power President Matt Satterwhite said. "That is why Kentucky Power is committed to being the corporate partner focusing on diversifying our economy through economic development. An aggressive, novel approach to economic development is the avenue to successfully revitalize eastern Kentucky."