Technology Can Help Balance Global Energy Challenges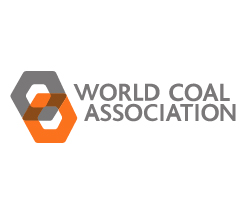 By Benjamin Sporton
September 8, 2017 - I've been in Japan this week for the 2017 Clean Coal Day International Symposium, organized by JCOAL. The Clean Coal Days have traditionally promoted modern coal technologies, notably, high efficiency low emission (HELE) coal and carbon capture and storage (CCS). The Clean Coal Day International Symposium is an annual event that takes place in Tokyo and this year's theme was "The Road to a "real" Energy Mix - The Role of Advanced Clean Coal Technology based on the World's Coal Value Chain".
I found this year's forum particularly interesting as the world looks at shifting energy paradigms and how technology can help balance the different challenges we face.
According to the International Energy Agency (IEA), coal will be the single largest source of electricity in 2040. Huge electricity demand present challenges and opportunities for Asia and we need to focus on the faster deployment of cleaner coal technologies, like HELE coal technologies.
HELE technologies are a group of technologies developed to increase the amount of energy that can be generated from a coal plant while decreasing emissions. They're currently being installed and used in many countries; they are proven to provide efficiency gains and are financially viable.
Moving the current average global efficiency rate of coal-fired power plants from 33 to 40% by deploying more advanced technology could cut 2 gigatonnes of CO2 emissions, equivalent of India's annual CO2 emissions.
Japan has traditionally been a pioneer in developing and deploying HELE coal technologies; the Isogo Power Station is a prime example of that. The country has consistently encouraged and deployed its cleaner coal technologies in other countries to help the global challenge of mitigating CO2 emissions. J-POWER, for instance, is involved in building Indonesia's first ultra-supercritical coal-fuelled power station.
In my keynote speech, I also addressed how countries in Southeast Asia have recognized that deploying cleaner coal technologies would result in significant carbon emissions reductions to global benefit. Shifting the region's forecast coal capacity in 2035 from the current mix to ultra-supercritical would reduce cumulative emissions by 1.3 billion tonnes.
This is why the bloc has delivered the "Action for Energy Cooperation (APAEC) 2016-2025 Phase 1: 2016-2020". In this policy, coal and HELE coal technologies receive the same attention as renewables.
In light of this, the WCA - in collaboration with ASEAN Centre for Energy (ACE) - earlier this year, published a report on ASEAN's Energy Equation – the role of low emission coal in driving a sustainable energy future. The paper provided analysis of the energy security and sustainable development opportunities that HELE provides for the region.
As I leave Tokyo for India, I'm more convinced that coal will continue to power development in many regions of the world. It is therefore essential that we do so with the lowest emissions profile possible. The WCA is committed to supporting the deployment of HELE coal and stand ready to work with key stakeholders worldwide.