DMME Receives Award for Environmental Excellence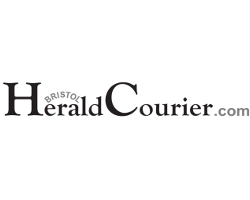 September 8, 2017 - Russell County, Virginia's abandoned mine land project received a national award for environmental excellence.
The Virginia Department of Mines, Minerals and Energy's Hurricane Fork Gob Pile Project was awarded a 2017 Abandoned Mine Land Award from the Office of Surface Mining and Enforcement, a bureau of the U.S. Department of Interior.
The department carried out a project that cleared Southwest Virginia "of the single, worst mine related impact to water quality in the Clinch River," according to a news release.
Since 1987, the department has been working to remove the hazard. In 2014, it received approval to move ahead with the project from the Office of Surface Mining.
The department removed a 1.5 million-ton gob pile in Hurricane Fork.
"Gob piles are piles of waste made up of a small amount of coal mixed with shale from old coal mining operations and often seen as waste by operators," according to the news release.

Goboc, LCC, an Abingdon, Virginia-based company, was contracted for the removal of the gob. It was then taken to Dominion Energy's Virginia City Hybrid Energy Center where it was burned for electricity production.
"Hurricane Fork was one of the projects where there was a lot of positive environmental results," Walt Crickmer co-owner and manager of Gobco, LLC, said in a statement. "Working with DMME and Dominion Power to remove the one million tons of waste coal that was polluting the Clinch River makes this project one of the most memorable we have completed."