Russell County, Virginia Abandoned Mine Project Earns Federal Award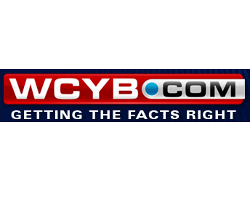 September 9, 2017 - A project that helped improve water quality on the Clinch River while cleaning up a one-ton gob pile of waste at a Russell County, Virginia mine site has earned federal recognition.
Tabbed as one of the single, worst mine related impacts to the Clinch, the Hurricane Fork site project has been honored with a 2017 Abandoned Mine Land Award from the U.S. Dept. of Interior's Office of Surface Mining and Enforcement.
The Department of Mines, Minerals and Energy said in a report issued Friday that their agency used abandoned mine land funds to remove 10 acres or 1.5-million tons of waste consisting of coal mixed with shale that was then taken to Dominion Energy's Virginia City Hybrid Energy Center in Wise County where it was burned for electricity production.
The project had been in the planning stages since 1987 and received the green light to proceed in 2014. DMME will formally receive the award in ceremonies held in Lexington, KY on Sept. 25.