Pennsylvania's Bailey Mine May Face Layoffs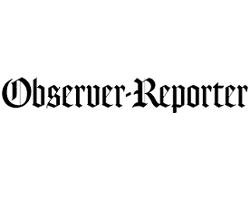 By Bob Niedbala
September 9, 2017 - CONSOL Energy notified about 300 employees at its Pennsylvania Bailey Mine that they may face layoffs Monday if the company fails to receive a permit by then to mine beneath Polen Run in Richhill Township.
The company idled longwall mining operations in its 4L panel Sept. 1 because of the delay in receiving the permit from the state Department of Environmental Protection, company spokesman Brian Aiello said.
DEP spokeswoman Lauren Fraley said Friday the agency is reviewing the permit application, which it received less than two weeks ago.
"DEP will complete a thorough review of the permit applications from CONSOL for the Bailey Mine complex to ensure they meet the environmental and public health standards of Pennsylvania," Fraley said in an email.
Mining beneath Polen Run and other streams near Ryerson Station State Park were the subject of a recent decision by the state Environmental Hearing Board. The decision invalidated some methods of stream remediation that were included in prior longwall mining permits.
The board ruled DEP had been wrong in allowing Bailey to mine beneath another section of Polen Run, finding the method proposed to repair stream damage, involving the installation of a synthetic liner, essentially resulted in the stream being destroyed and rebuilt.
In the same decision, the EHB ruled DEP was correct in allowing the company to mine beneath a dozen other streams in the area impacted by subsidence to a lesser degree and requiring less invasive remediation work.
Following the recent EHB ruling, CONSOL submitted a permit revision that includes a stream mediation plan it believes "meets the necessary criteria and complies with the spirit of the EHB decision," Aiello said.
The company believes there is a less than 1 percent chance it will have to employ the proposed remediation method, which has much less of an impact than a liner and involves what Aiello called an "eco-friendly," spray on, synthetic surface application.
The company continues to be in communication with the governor's office and local elected officials and hopes the matter will be resolved to prevent an impact on the mine's workforce, Aiello said.