Coal Production Has More Positive Signs as Coal Show Nears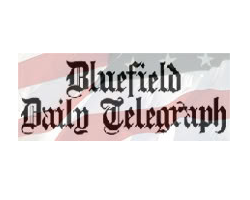 September 11, 2017 - With the biennial Bluefield Coal Show now only two days away, anticipation is building for this all-important gathering of coal professionals from across the nation.
And much of this interest can be attributed to a welcomed increase in coal production. According to statistics provided by the Greater Bluefield Chamber of Commerce, weekly coal production has increased by 14.5 percent nationwide over last year with bigger bumps in West Virginia (19.8 percent), Pennsylvania (19.7 percent) and Wyoming (19.8 percent).
Exports also were up 58 percent during the first quarter from last year.
Also during the month of August, coal production in West Virginia rose 3.9 percent from the previous month, helping to contribute to an overall 2 percent improvement in the state's economy from a year ago.
Jason Bostic, a member of the West Virginia Coal Association, says there are two main reasons for the increase in production.
"I think it's the improving market conditions for metallurgical coal (used in steel-making) as the economy comes out of the depression it has been in," Bostic said.
The other reason is the easing of environmental regulations by the Trump administration, which have created a more positive environment for production. There has been an increase of production in both metallurgical coal, and thermal coal, which is used to fire power plants, Bostic said.
Excellent. This is yet another positive indicator for the industry as we prepare to open the 2017 Buefield Coal Show.