MSHA Fatal Accident Report Posted - C K Coal Corporation - Mine No. 5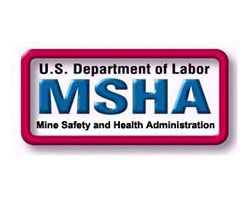 September 11, 2017 - On February 23, 2017, a 62-year-old section foreman was seriously injured by falling roof rock in the No. 3 entry of the active working section. The rock fell from between roof bolts and was approximately 3 feet by 2 feet by 3 to 4 inches thick. First-aid was administered and the injured miner was transported to a medical center. Due to medical complications from the injuries he sustained, the victim died on April 6, 2017.
Access the Final Accident Report here.