Momentum Building Up For a Global Coal Alliance, Says World Coal Association CEO.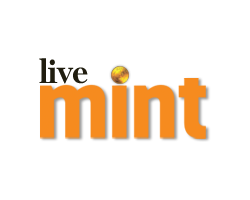 By Gireesh Chandra Prasad
September 11, 2017 - Chief economic advisor Arvind Subramanian's call for a worldwide coal alliance promoting sustainable use of the cheapest source of power over renewable energy which comes with hidden costs is gaining global support.
World Coal Association (WCA), a global network of producers and other stake holders, has started talks with governments across the world to take the proposal forward, said Benjamin Sporton, chief executive of WCA.
The move comes at a time when the fossil fuel is regaining its status among multilateral lenders as a sector worthy of financing, thanks to US President Donald Trump's initiative to promote access to affordable sources of energy.
In July, the US Department of Treasury issued a guidance to its executive directors in multilateral development banks to exercise their vote on energy projects and policies that will help countries to access and use fossil fuels more cleanly and efficiently. The guidance issued on July 17 seeks to "promote universal access to affordable, reliable, sustainable and clean energy".
"We are meeting with people in governments around the world to try and build up momentum to support something like a global coal alliance promoting use of cleaner coal, which is a fantastic idea," Sporton told Mint last Thursday during a visit to Delhi.
"Coal is going to be around for decades to come and there is no point in saying that we should get rid of coal. We should, instead, be focusing on cleaning it up. That was what Subramanian spoke about in his recent speech," said Sporton.
India's quest for having a larger share of clean energy in power generation—175 giga watt renewable energy capacity by 2022—has led to an influx of investments into solar power projects, aided by a steep decline in prices of imported solar panel. Developers who sought to reduce risks and costs through financial engineering also bid aggressively to win projects.
However, new clean energy capacity has eaten into capacity utilization by conventional thermal power plants, many of which are struggling to service their debt. Power plants designed to work on imported coal, which cannot pass on the increased cost of imported fuel to consumers as well as gas-based plants facing scarcity for the fuel are also struggling. Power and steel sectors account for a significant part of the Rs10 trillion non-performing assets in the banking system. Power sector is in need of a recovery in energy consumption for better fortunes.
"With decent monsoon-led consumption growth and expected pick up in industrial activities, electricity consumption is starting to look good after many quarters. It might gather pace in the second half of 2017-18, to witness a 6-7% growth compared to a year ago and the trend might continue for the next couple of years," said Debasish Mishra, partner at Deloitte India.
Once power demand goes up, existing coal-based generation stations could easily ramp up production. "The marginal cost for new electricity to be produced from existing stations is very tiny," said Sporton.
India needed coal in the short to medium term and the hidden cost of renewable energy should not be overlooked in our headlong embrace with renewables, Subramanian had said on August 17.
As on end of August, all forms of renewable energy account for 17% of India's 329 giga watt (GW) of power generation capacity, in which coal accounts for about 59%.