Thousands of Coal Industry Professionals Due in Bluefield, West Virginia Today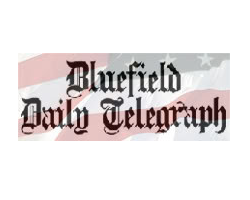 September 13, 2017 - Thousands of coal industry professionals from across the nation, and the world, are arriving in Bluefield, West Virginia today.
The doors to the 22nd Biennial Bluefield Coal Show open this morning at the Brushfork Armory. The three-day event continues though Friday. Hal Quinn, president and CEO of the National Mining Association, will deliver the keynote address this morning during a media appreciation breakfast. A ribbon cutting ceremony for the coal show will follow.
More than 195 exhibitors will be on hand today from 27 different states, as well as England and Canada. A delegation from Africa also is expected.
"We are still expecting thousands of folks to come," Josh Cline, president and chief executive officer of the Greater Bluefield Chamber of Commerce, said. "We've been getting a daily and healthy number of pre-registers. So we are still expecting a good showing."
With coal production up, and an easing of federal regulations by the Trump administration, there is renewed excitement about this year's show. Two years ago, when the last coal show was held in Bluefield, the Obama administration was still in office, and there was great uncertainty about the future of the industry.
A lot has changed since that time.
"There is an exciting buzz," Cline said. "Folks are excited to get back to work and showcase their products and conduct business while they are here. We are all really excited. Everything seems to be going really well."
The coal show also provides a huge economic boon to the region. Hotels and motels across the area are booked for the three-day event.
"Just in general, the coal show fills up hotels in Mercer County, all across the board," Jamie Null, executive director of the Mercer County Convention and Visitors Bureau, said. "It is the only event that fills up hotel rooms from one end of the county to the other. I know that several hotels were already full a few weeks before the coal show."
Null said the coal industry professionals who will be in town for the next three days are considered tourists.
"They are tourists," Null said. "They are here for an event. So we have to show them our best hospitality even though they are here for a work-related event. We have to show them our best hospitality in the hope that they will return."
Restaurants, and area stores, also will benefit from the influx of visitors.
"We know the restaurants will feel the impact," Cline said. "There are also a few private parties that are booked out. Chick Fil-A always caters in a lot of food. The hospital also feels an impact because they do the food sales out here. It is really neat that we are able to pull in a nice cross section, not only from routine business you expect, but we are also drawing in others. Citizen Building Supply had a lot of people at their door yesterday picking up things for this."
Cline said the coal show wouldn't be possible without the help of a team of volunteers.
"There are dozens of volunteers out here today working to help get things set up and taking time out of their schedule," Cline said. "It is really impressive how many people are giving up their time. I think that speaks to the character of our community."
Cline said the chamber also is thanking Charlie and Dafney Peters for all of their work in helping to make the coal show a reality. Charlie Peters has served as the general chairman of the coal show since 1976.
The coal show is not open to the general public.