Coal of Africa Sells Mooiplaats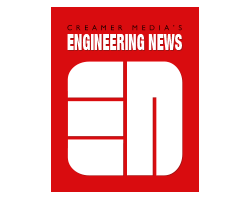 By Martin Creamer
October 2, 2017 - The sale of the Mooiplaats Colliery is the final step in Coal of Africa's balance sheet restructuring strategy, setting the course for the company to become a self-sufficient midtier coal mining company, Coal of Africa CEO David Brown said on Monday.
Mooiplaats, which has been on care and maintenance since 2013, is being sold to a consortium of investors for an aggregate purchase price of R179.9-million.
The disposal of the thermal colliery situated in the Ermelo coalfields, next to Eskom's Camden power station, is expected to yield operational cost savings to Coal of Africa of $1.4-million a year.
The consortium taking over the mine is made up of young black professionals, future Mooiplaats Colliery employees, communities, To The Point Growth Specialists and experienced coal mining executives, including Don Turvey, the former CEO of Continental Coal.
The structure of the consortium, funded by the newly established Last Mile Fund created by African Rainbow Capital, Bernard Swanepoel, Sipho Nkosi and Clinton Halsey, complies with Mining Charter Three, South Africa's currently suspended third mining charter.
The aggregate proceeds will be used to settle Mooiplaats' black economic empowerment partner Ferret Mining and to provide funding for further development of the Makhado coking coal and thermal coal project, while also having the potential to fund the acquisition by Coal of Africa of a cash generating asset.
The transaction releases in-house human resources that are now free to work on Coal of Africa's Makhado, Brown added in a release to Creamer Media's Mining Weekly Online.
The underground Mooiplaats, which was developed from an abandoned box-cut, produced its first coal in 2009, with mining being undertaken by a contract miner until June 2011, when Coal of Africa opted for in-house mining, using the existing workforce and equipment.
Settlement is by way of an initial purchase price of R67-million, which will be held in escrow by the company's legal advisers for payment to the respective sellers in agreed portions and on agreed dates.
In the initial cash settlement, R15-million will be paid to Ferret for its 26% interest in Mooiplaats and R52-million to the Coal of Africa group for the balance of equity shareholding in Mooiplaats, plus claims against Mooiplaats and Langcarel.
The R112.9-million balance will be settled in ten equal quarterly instalments with the purchaser ultimately becoming responsible for operations.