EIA's Coal Markets Report: October 2, 2017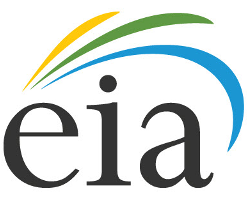 October 2, 2017 - The Coal Markets Report has been updated for the business week ending September 29, 2017.
For the week, spot prices increased $2.00 to $56.25 in Central Appalachia.
All other spot prices have remained unchanged from the week ending September 15, 2017.
Spot prices are in dollars per short ton and are for delivery in Q4 2017.
NYMEX coal future prices are available through Friday, September 29, 2017.*
*Please note that future prices for NYMEX APPALACHIAN and INDONESIAN_MCCLOSKEY coal are no longer available.
To see the full report, please visit: http://www.eia.gov/coal/markets/.