Bill Supports Cleanup of Abandoned Coal Mines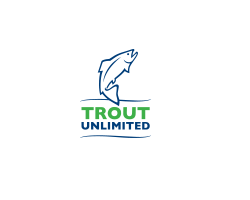 October 3, 2017 - Today, the U.S. House of Representatives approved the Community Reclamation Partnership Act, H.R. 2937, which supports cleanup of abandoned coal mine lands and the thousands of miles of streams affected by acid mine drainage.
Currently, groups who wish to take on abandoned mine clean up assume great liability, a significant deterrent to addressing the wide-spread problem of impaired streams and rivers. The bill helps facilitate that cleanup by Community Reclaimers, also known as Good Samaritans, by allowing states to assume liability on their behalf, shielding them from undue responsibility under the law.
"Americans want clean water and this bill helps us get a little closer to that goal," said Steve Moyer, vice president for government affairs at Trout Unlimited. "We're appreciative of the spotlight the sponsors have shone on this important issue and the leadership they have demonstrated to find solutions to increase the pace and scale of cleanup of abandoned coal mines."
The Community Reclamation Partnership Act was sponsored by Representative Darin LaHood (R-18th IL) and co-sponsored by Representative Hal Rogers (R-5th KY). Its passage through the House was assisted by Committee leadership, including Chairman Rob Bishop (R, UT), Subcommittee Chair Paul Gosar (R, AZ), Committee Ranking Minority member Raul Grijalva (D-AZ) and Subcommittee Ranking Member Alan Lowenthal (D-CA).
"Abandoned mine pollution is a widespread problem but much of it is fixable," Moyer said. "The expertise and desire to fix the problem is out there. For instance, in Pennsylvania and with the aid of a state-based Good Samaritan policy, Trout Unlimited is working with state agencies, watershed groups and other partners on more than 250 mine cleanup projects. But there is so much more than can be done. We just need the green light."
In Pennsylvania and West Virginia alone there are 10,000 miles of streams and rivers damaged by pollution from abandoned coal mines. In Pennsylvania, the cost is estimated to be as high as $15 billion.
"Trout Unlimited applauds the House for moving this bill forward and we want to thank Rep. LaHood for leading the way on a bill that can have a positive impact for countless communities," Moyer added. "We urge the Senate to follow suit and pass this bill into law. Trout Unlimited stands ready to work with lawmakers to get a bill introduced and on a track to move through Congress so that affected communities around the country will again have clean, fishable waters."