Coal Industry Outlook - October 2017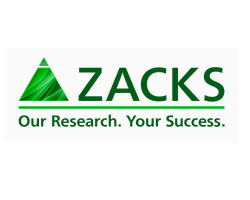 October 3, 2017 - The U.S. coal industry has been challenged by stringent environmental regulations over the last few years. Former President Obama's introduction of Clean Power Plan made things worse for the industry. With the policy's initiation, coal as a fuel source was pushed back further by increasing usage of natural gas and renewable energy sources to produce electricity.
However, conditions for the coal industry have started to change for the better after the election of the new president. Donald Trump wants to revive the industry and relax regulations that are hurting its prospects. He has started to act on his campaign promises and has taken measures to repeal the Climate Power Plan. Trump also walked out of the Paris Climate Agreement.
The Climate Power Plan and Paris agreement have the same objective of lowering emission levels. Coal usage to generate electricity and in other heavy manufacturing industries are the primary sources of greenhouse gas emissions. No doubt we will see extended use of coal in different industries, which will help coal companies progress through these difficult times.
Coal is currently mined in more than 50% of U.S. states. The top five coal-producing states - Wyoming (40% of the total), West Virginia (11%), Kentucky (8%), Illinois (6%) and Pennsylvania (6%) - contribute the major share of the total coal production of the country, per reports from the U.S. Energy Information Administration (EIA).
Unfortunately, all major U.S. coal producers have been affected by the drastic fall in demand, and consequently prices have dipped. However, demand for coal is rising again due to helpful legislation and hike in natural gas prices . Revival of demand from China is also going to have a positive impact on overall demand for coal as source of energy.
It is certain that the prospects of the coal industry are gradually changing. This industry has seen difficult times, with a drop in demand and prices and major companies filing for bankruptcy protection. However, we have seen Arch Coal Inc. (ARCH) and Peabody Energy (BTU) successfully completing their financial restructuring and are trading again.
Per a recent release from EIA, U.S. coal production touched its lowest point since 1978 in 2016. However, the EIA expects that given the gradual revival in demand and export of coal, U.S. coal production will improve by 4.7% and 1.5% year over year in 2017 and 2018, respectively. The EIA expects an increase in U.S. coal exports to contribute to a 5% rise in coal production in 2017.
Per EIA data, in the first eight months of 2017, 527,879 thousand short tons of coal was produced in the United States. This fared well compared with 463,600 thousand short tons of coal produced in the same period last year.
Coal and its various byproducts also find use in the industrial sector, underscoring its manifold advantages. However, unchecked usage of this fossil fuel has raised concerns in all quarters, especially those concerned with carbon emissions leading to greenhouse gas effects.
Zacks Industry Rank: Negative
We rank the 265 sub-industries in the 16 Zacks sectors based on the earnings outlook and fundamental strength of the constituent companies in each industry. We put our industries in two groups - the top half (industries with the best average Zacks Rank) and the bottom half (the industries with the worst average Zacks Rank). Over the last 10 years, using a one-week rebalance, the top half beat the bottom half by a factor of more than two to one.
The Zacks Industry Rank, which relies on the same estimate revision methodology that drives the Zacks Rank for stocks, currently puts the coal industry at 212 out of 265 industries in our expanded industry classification. This places the industry in the second group, corresponding to a negative outlook. However, we expect this industry outlook to change as President Trump's coal-friendly initiatives will have some positive impact on the industry.
Of the 18 coal companies presently in our coverage, Alliance Holdings GP, L.P. (AHGP) sports a Zacks Rank #1 (Strong Buy) and two stocks carry a Zacks Rank #2 (Buy). You can see the complete list of today's Zacks #1 Rank stocks here.
Among the remaining coal companies in the space, nine carry a Zacks Rank #3 (Hold), three carry a Zacks Rank #4 (Sell) and three have a Zacks Rank #5 (Strong Sell).
Coal Valuation Look Expensive
The valuation of the industry looks expensive at present. The industry is currently trading at 18.9x P/E multiple. This looks quite expensive compared to its own traded multiple (median of 15.78x) in the last 12 months, as well as the S&P 500 (19.97x).
In addition, the coal industry has rallied much lower than the S&P 500 in the 12-month period. The industry has witnessed an increase of 2.1% compared with the S&P 500's gain of 16.2% in the same period.
Earnings Review & Outlook
Out of the 18 coal companies in our coverage, 14 have come up with second-quarter earnings results. Out of the 14 releases, five companies or 35.7% delivered a positive earnings surprise while the other eight missed earnings expectations and one matched estimates.
Alliance Resource Partners,L.P. (ARLP), currently carrying a Zacks Rank #3, surpassed second-quarter estimates by 11.25%. Its 2017 estimates have moved up 1.3% to $3.21 while its 2018 estimates have increased 7.3% to $1.79 in the last 60 days.
Miners have taken initiatives to cut costs while engaging in tactful expenditures to ensure coal-mining safety. Further, high-cost coal mines are being shuttered while operations are moved to low-cost regions. Longwall coal mining techniques are also having a positive impact on production. The marketing teams of coal companies have been working hard to secure new contracts and renew existing long-term contracts.
The positive developments, thanks to supportive legislations and a revival of global prices, will boost the performance of the coal stocks at least in near future if not over a longer period of time.
Bottom Line
Coal stocks are suffering, and some presume they won't survive in the long run. Loads of negative factors are weighing on coal stocks, but do these companies have the resources to fight back successfully? We know for a fact that coal reserves at the current pace of production and consumption will last longer than all other fossil fuel resources. Further, coal is still far cheaper than other fuel sources.
President Trump no doubt has brought in some hope for this sinking industry. Plus, big names coming out of bankruptcy indicate a gradual turnaround of the coal group. Even though the damage done to this industry has yet to be compensated fully, the positive changes are already noticeable.
Even with drawbacks, coal will still account for nearly 30% of the electricity produced in the United States in 2016 - not a bad achievement for an industry that has been under tremendous pressure from natural gas and booming alternative energy sources.
Further, the EIA has forecasted that U.S. coal production will increase year over year in 2017 and 2018. This is an encouraging sign for coal investors. We still believe that coal's cost advantage and worldwide availability make it more commonly accepted source of power generation.