Rail Union Members Vote for Strikes at Australian Coal Carrier Pacific National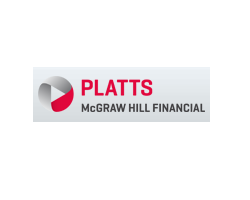 By Mike Cooper and Geetha Narayanasamy
October 3, 2017 - Unionized workers at Australian coal carrier Pacific National, in New South Wales, have voted heavily in favor of a range of work stoppages lasting from one hour up to 72-hour strikes, according to Australia's Rail, Tram, and Bus Union Tuesday.
Pacific National is the largest operator in New South Wales' coal haulage market, with many large coal producers as its customers, for whom it delivers cargoes of mostly thermal coal to Newcastle port and export coking coal to Port Kembla.
Alex Claassens, the union's secretary for New South Wales, said the vote approving strikes allow its members within Pacific National to take industrial action with protection under Australian law, "however, no action has been planned as yet," he stressed.
"The RTBU will now work with members to discuss the next steps," Claassens said. "We never want to get to the point of having to take protected industrial action, but unfortunately Pacific National has left us with no other option," he stated. The vote for work stoppages lasting one or two hours stood at 590 versus 72, with the majority in favor of the strike. Support was highest for 24-hour strikes at 613:55, and for 72-hour strikes RTBU members voted 564 to 99 against, according to the Australian Electoral Commission which administered the vote.
Other forms of industrial action received strong support from union members who operate Pacific National's coal trains, such as periods of "go slow" action with 599 for to 63 against, and a ban on overtime was endorsed by 604 votes to 60 against, according to a results declaration from the AEC.
RTBU members voted by a margin of 578 to 82 for "an unlimited number of periodic or indefinite bans on the operation of signaling equipment," according to the results declaration issued Friday after the postal vote closed Thursday.
The number of RTBU members working in Pacific National's coal haulage business in New South Wales who participated in the postal vote on industrial action was 683 out of a potential 847, representing a turnout of 79.46%, according to the AEC.
Ten votes were rejected in the count, leaving a total of 673 votes admitted to the count, the AEC said.
The RTBU and Pacific National are in talks to finalize a new enterprise agreement for workers within the company's coal haulage business unit in New South Wales.
Claassens said RTBU members deserved a "fair and reasonable" enterprise agreement from Pacific National, and added, "this overwhelming ballot result is a clear sign that members at the company are willing to do what it takes to ensure they get what they deserve."
Under Australia's labor laws, unions intending to strike are obliged to give employers three days' notice.
Pacific National was contacted for comment, but none was forthcoming from the company.
In the financial year ended June 2016, Pacific National's southeast Australia division that includes New South Wales carried 102 million mt of coal products on its trains, according to a 2016 company report.
Revenue for Pacific National's coal transport division in Australia was A$2.37 billion ($1.85 billion) for the 2016 financial year, and at the time the division employed 3,480 people, the report said.