American Miners Pension Act Introduced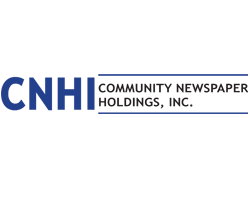 By Wendy Holdren
October 4, 2017 - Four members of Congress introduced Tuesday the American Miners Pension (AMP) Act, a piece of legislation aimed at protecting more than 87,000 current beneficiaries and another 20,000 eligible coal miners with vested pension.
The 1974 UMWA Pension Plan is currently headed toward insolvency. The AMP Act aims to shore up the 1974 plan to ensure retired miners in the country, including the 26,967 retired miners in West Virginia, won't lose the pensions they paid into for decades.
Specifically, the AMP Act would use the provision from the Miners Protection Act to allow transfers of excess funds in the Abandoned Mine Land program to the 1974 UMWA pension plan.
The Abandoned Mine Land program uses fees paid by present-day coal mining companies to reclaim mines abandoned before 1977. The Surface Mining Control and Reclamation Act sets standards for today's coal companies as they reclaim the areas and post bonds to cover the cost if companies are unable to reclaim current coal mines.
The Act would also direct the Treasury Department to loan the Pension Plan funds annually; cap the annual loan amount at $600 million and set the interest rate at 1 percent; require the fund to pay interest for the first 10 years and then pay back the principal plus interest over a 30-year term; and require the fund to certify each year that the pension plan is solvent and able to pay back the principal and interest.
The bill was introduced by U.S. Sen. Joe Manchin, D-W.Va.; Sen. Shelley Moore Capito, R-W.Va.; Rep. David McKinley, R-W.Va.; and Peter Welch, D-Vt.
"We have come together today to deliver on an unfinished promise," Manchin said.
He said earlier this year, Congress passed legislation to ensure health benefits for 22,600 miners.
"These benefits are lifesaving to our nation's miners and their families and I was proud to fight successfully, shoulder to shoulder with them, to secure their health care. But our job isn't finished."
As he announced the AMP Act, he said, "These miners earned their pensions through a lifetime of the hardest work imaginable. They did so resting in the knowledge that they would find it waiting for them down the road for support in their retired years. Let's finish what we started and pass this fix to ensure our coal miners keep their hard-earned pensions."
Capito added, "I am always proud to stand with our miners through thick and thin – especially our West Virginia miners – and I will continue to stand with them today as we work to deliver the peace of mind they deserve."