Don't Write Off Coal Amid India's Solar Boom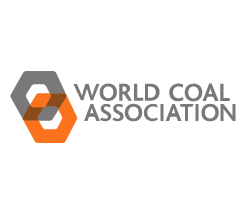 By Benjamin Sporton
October 5, 2017 - This year has seen a raft of news stories about tremendous growth and cost reductions for solar power in India. This is a good thing. In a country where more than 300m people lack even the most basic access to electricity, solar power can be among the quickest and easiest ways to get power into, for example, rural villages. This is a major focus of Prime Minister Narendra Modi's "Power for All" plan. Since his election in April 2014, the electrification rate for India's villages has reached almost 75 percent and continues to rise. Significant progress has been made in improving transmission capacity and in reforming the struggling power distribution companies.

Yet, despite the rapid rise of renewable energy, coal will continue to play an important role in Indian power generation, and it needs investment.

Progress in India's power sector is vital because its lack of energy supply — India is among the lowest per capita consumers of electricity in the world — hampers economic and social development. Almost half the population rely on wood and dung for cooking.
But powering India is not just about delivering electricity to households and rural villages. Real economic development that provides employment and helps lift people out of poverty will come from growth in business and industry. That's why in 2014 the Modi government launched a major effort to expand India's manufacturing sector, through the "Make in India" campaign.

These policy reforms, as well as India's commitment to the Paris Agreement on climate change, have all contributed to ambitious plans to build 175 gigawatts of renewable power capacity, much of it solar, by 2022.

In this context it is hardly surprising to see significant advances in India's renewables sector and especially solar, which expanded 81 percent in the most recent financial year.

But it's worth putting that in context: solar still provides only about 1 percent of the electricity generated in the country, with around 13GW already installed. Even with annual growth rates above 10 percent the share of new renewables like wind and solar in India is unlikely to reach 10 percent of the mix before 2040.

That's why Niti Aayog, the Indian government's national think-tank, noted in a recent report that "around three-quarters of our power comes from coal-powered plants and this scenario will not change significantly over coming decades".

The political imperative of this is well recognized. Piyush Goyal, India's popular and widely respected power minister, is often quoted in western media promoting the role of renewables in India's future.

Such comments are often seen by commentators as promoting the role of renewables in India at the expense of coal — conveniently ignoring his similar support for coal, telling the Indian parliament recently coal "will remain and continue to remain our mainstay and there was no such agreement in Paris that will stop us from continuing to encourage coal-based generation of power".

He has seen the data and knows how important coal-fuelled power will be to support India's growing economy for decades.

Even in that context groups like Greenpeace have pointed to planned construction of new coal plants being cancelled in India as a sign the country is moving away from coal. It is true that some planned coal plant construction has been cancelled in India. This is not surprising in a country where rapid infrastructure development is occurring, leading to overcapacity.

The fact remains, however, that even with the cancellation of some new plants, planned capacity additions in India are still more than three times greater than the existing coal fleet in Europe's coal behemoth, Germany. In the Indian government's current five-year plan, it's estimated that well over half of incremental power capacity will actually come from coal, while only a quarter will come from new renewables like wind and solar. Those are the sort of numbers that led India's chief economic adviser, Arvind Subramanian, to criticize western obsession with renewables and demand that, for now, the country focus its efforts on coal.

A focus on coal doesn't mean forgetting about the Paris Agreement or environmental concerns, however. Niti Aayog, Minister Goyal and Subramanian have all emphasized the need to focus on cleaner coal technologies, like high-efficiency power plants.

Action is being taken on this now with the government recently announcing plans to close old, inefficient coal-fuelled power plants and replace them with modern high-efficiency technology.

Reflecting research from the World Coal Association, the power minister noted that this was one of the most effective ways for India to reduce emissions. In fact, the government think-tank laid out a strategy for higher coal efficiency in its recent three-year action agenda saying that "since the majority of energy generation in India is through thermal [coal] plants, even a small improvement in efficiency at such plants will help India yield large gains" in reducing carbon emissions.

Similar shifts from older, inefficient technology to modern high-efficiency technologies can also significantly reduce emissions in other regions where coal has a significant share of the power mix, such as Southeast Asia.

It is, in fact, a strategy that has been pursued as part of China's emissions reductions over the past five years. That is why a recent shift in the US policy towards financing cleaner coal technology through multilateral development banks is welcome. It can help ensure that where coal plants are built, they are built using the best available technology.

That could well be important in India. It could be that this is why Subramanian recently called for a global coal alliance to enhance action on advanced coal technologies.

With its coal fleet forecast to more than double by 2040, India will be looking for international partners to help drive down their emissions. That's why it's important, that even as solar grows rapidly in India, we don't forget that coal will be the backbone of its energy mix well into the future.