Lignite Energy Council's Fall Conference Focuses Giving a New Life to Coal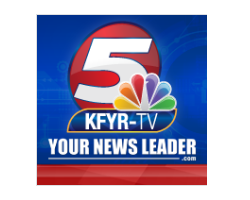 By Bo Evans
October 6, 2017 - Industry leaders say President Donald Trump has given new life to coal. That was a theme at this year's Lignite Energy Council's fall conference in Bismarck, North Dakota.
Members of the coal community are using that new life to change their image of major contributors of carbon emissions.
The goals of the coal industry in the state are twofold.
"Finding low carbon solution for our existing plants we team that goal with the opportunity to use CO2 as a commodity to produce more oil," said Mike Holmes of the Lignite Energy Council.
Experts in clean energy say those goals are intertwined.
"A beneficial way to reuse the CO2 that's captured from the existing utility electric generating facilities and use that for enhanced oil recovery in the state of North Dakota," said Bill Sawyer, Allete Clean Energy.
Additionally the Allam Cycle is a new way to produce electricity from coal plants that's being tested in Texas.
"It offers efficiency benefits potentially costs benefits from the current generation fleet that's out there today," said Sawyer.

But no matter how we get the product, advocates say coal is one the best ways to produce electricity.
"Depend on not only the low cost energy that we have but also that reliable resilient energy supply that we have," said Holmes.
And the need and demand for cheap power isn't going away anytime soon.
Advocates for coal in the state say we have more than an 800-year supply of energy right here in North Dakota.