West Virginia Senator Proposes Bill Bailing Out Retirees Of Bankrupt Coal Companies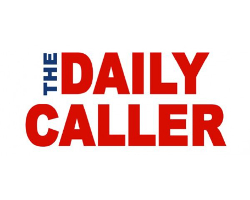 By Chris White
October 6, 2017 - West Virginia Democratic Sen. Joe Manchin proposed legislation Thursday reworking the country's bankruptcy code to prevent companies from not paying down an employee's retirement benefits.
Manchin introduced the Prioritizing Our Workers Act, revising the state's bankruptcy code to place unpaid benefits before the company's other costs. He believes the bill will help protect workers that are scrounging for loose change while companies pay down other expenses.
"Retired employees are left high and dry with no other way to pay for their bills through no fault of their own," Manchin said in a press statement about the effects that today's corporate bankruptcy laws have on blue collar employees.
"This is not just or right and it's not the American way," he said. "I am proud to introduce this legislation that will make sure companies that file for bankruptcy keep their promises to their workers first."

The bill would, among other things, redefine all claims for unpaid vested benefits as "administrative expenses," which are required to be paid before all other claims. It would also place pensions on an equal footing with bankruptcy attorney fees and other high-priority claims.
Regulations and various changes in the energy market have hurt states like West Virginia and Pennsylvania, both of which are heavily dependent on coal production for their economic health.
The coal industry struggled to stay afloat and out of bankruptcy during the Obama administration. Arch Coal, for instance, filed for bankruptcy last January, and other coal companies in and around West Virginia have announced mass layoffs.
The coal industry lost nearly 83,000 jobs during Obama's eight years in office, according to federal data. Coal mining currently employs 69,460 Americans, according to the Bureau of Labor Statistics.
Conservatives generally believe that coal job losses are a result of federal regulations aimed at preventing global warming. Companies shut down 400 mines and only opened 103 new mines in the U.S. in 2013, according to the U.S. Energy Information Administration.